The Premise
In today's world, the cloud is transforming the face of adopting new services and applications. It has modified enterprise IT. Today over 90% of businesses use the public cloud for deployments.
Small-to-medium businesses look forward to application delivery engines to rush new application deployment and services to be competitive and address digital transformation requirements.
To meet today's customers' demands, SMBs must provide unparalleled digital experiences across every step of a customer's journey.
The Oracle E-Business Suite or EBS is one of Oracle's most prosperous software solutions. It was a financial application developed by Oracle UK in 1980. Today, EBS consists of diverse applications that depend on a standard runtime stack and support broadly related protocols for communication, customization, and configuration.
Oracle EBS implements robust new functionalities with a smooth installation process to increase your enterprise's productivity and overall performance. It empowers businesses to leverage a unified suite of business applications to make better decisions, decrease costs, and improve performance.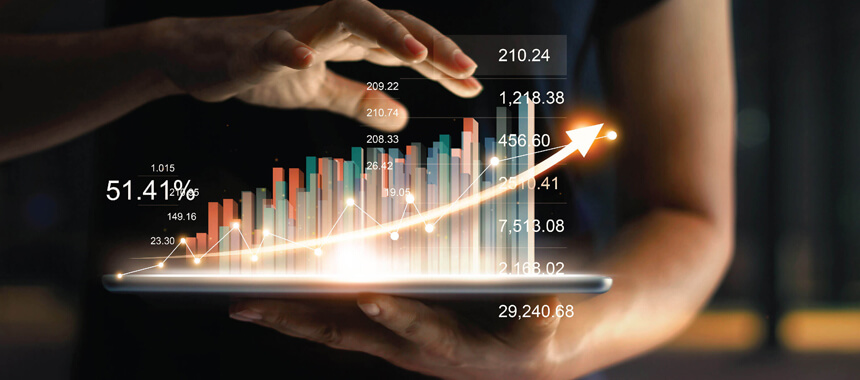 Today, Oracle EBS provides hundreds of cross-industry abilities, with many areas improved from past versions. The following are the benefits of the current version:

Improved Functionality
Oracle provides an assessable and essential development over current processes. Innovations that streamline, automate, or otherwise enhance key business processes increase efficiency and productivity. Calculate the time and cost savings linked with these functions and any other bottom-line results, to get hard data on whether Oracle EBS makes sense.

Customized Business Processes
When each business line has its collection of customized business processes, cooperating across the business becomes complicated.
Customized business processes are at risk during upgrades. They are now a part of the standard functions in Oracle EBS, so they can easily be systematized across the business to overcome complexity.

Online Patching
Any time you improve your enterprise resource planning application, your business benefits from the new functionality. Oracle EBS's patching is an innovative discovery for businesses with high-availability requirements. It enables them to reduce patching and maintenance downtimes dramatically.
Throughout the restart, the Oracle EBS database remains open. You can even prepare the restart outside business hours, and online patching omits the requirement for Maintenance Mode.

Optimizing Performance
Oracle EBS uses a flat network design. There are no more than two jigs between computing and storage, which means performance is expected and quick. It renders high capacity servers, network, and storage to provide systems with the computing power required to optimize mission-critical applications' workload performance. Oracle's autonomous reconstruction abilities guarantee that your data is secured.

Support Growth
When your enterprise grows, the growth, in turn, encourages the demand to increase capacity for running your Oracle EBS footprint and the neighboring ecosystem. Enterprise growth may demand added users, new functionalities, innovative business processes, additional departments, and extension to new places.
Running Oracle EBS on the cloud allows you to contribute to the surge capacity required for new projects without worrying about data center space, capital purchases, and system administration labor.

Allowing Business Agility
Oracle's EBS produces innovations through yearly release-wide updates. With Oracle EBS, companies can stay modern with their designs and more willingly uptake new abilities to support themselves.
Companies can find and test new features and new products by instantly provisioning the latest Oracle EBS release.

Reduced Cost & Risk
When you need to deploy new capacity in your data center, Oracle EBS can quickly scale up power, which costs less than managing your data center.
Deployment on Oracle EBS is about overcoming the operational risk-related issues. If your system is run by people whose expertise manages Oracle EBS, the chance of error is much lower than your staff. So, the team could be concentrating on core business competencies while allowing Oracle to deliver the technical expertise.

Maximizing Investment
Companies can streamline their projects and develop business process effectiveness with superior handle solutions like Oracle Governance, Risk, and Compliance Management.
Companies can also gain fast time-to-value by decreasing deployment time and reducing the overall total cost of ownership with the analytics smoothly integrated into transaction systems. They deploy where there is worth, gain expertise with Fusion applications, cheaper risk deployment, and reduce the impact on existing processes by executing a co-existence approach.
Final Thoughts!
In a nutshell, Oracle RBS offers businesses unique opportunities to transform their business processes and be a part of a cloud-first strategy. Current clients are happy with the Oracle EBS abilities. They are confident about more established integrations of the product with other application sets.
Customizations in Oracle EBS, like that in any other cloud software, are insufficient, and organizations shall regulate their business processes to meet the software demands.