Our Experience Speaks Volumes
100%
Referenceable Customers
Our deep experience in Salesforce Commerce Cloud and other E-Commerce platforms to build engaging digital commerce portals that increases traffic, engages with customers, and drives conversions booting ROI significantly.
We provide consulting, strategy to enable you engage offer E-Commerce services across all multi-channel platforms
Our demonstrated, proven, and successful track record of building and implementing digital commerce platforms helps you create an engaging experience with your customers
We help you transform customer digital experience with rich, engaging, and interactive user experience
Our scalable, stable, speed and security-enabled digital commerce solutions helps you compete and stay ahead in market competition
Our digital commerce solutions enable you to create, build, and retain customers significantly boosting ROI
Digital Commerce Consulting
CriticalRiver diverse expertise in B2B, B2C, C2C, C2B implementations enables us to offer Digital Commerce Consulting and Strategy for enterprises.
Our services include comprehensive analysis, auditing, recommending right-fit technology, defining, and building roadmaps, and offer end-to-end digital commerce implementations and post-go-live support.
Salesforce Commerce Cloud.
Our deep experience in Salesforce Commerce Cloud implementations helps our customers with unifying buying experience for B2C customers across multiple touchpoints with a 36-degree view of all user activities.
We ensure analytics-powered, mobile-based personalization, improved conversion rate, and greater ROI.
Oracle CX Commerce
Oracle CX Commerce offers rich E-Commerce features such as unified commerce, CPQ, customer-specific catalogs, and pricing custom payments, and many more.
CriticalRiver is an Oracle Gold Partner, and we help our customers with the implementation of Oracle CX Commerce that simplifies complex systems, builds buyer-specific experiences, CX, and ERP Integrations.
Open Source Digital Commerce
CriticalRiver's open-source digital commerce platform implementations spans across varied platforms such as Shopify, BigCommerce, WooCommerce, Magento, Wix, and many more.
Our end-to-end deployments, aligned with your business goals, help you to enhance, improve customer experience, increase conversions with a significant increase in ROI.
E-Commerce As-a-Service
E-Commerce as-a-Service or SaaS E-Commerce enables companies to easily launch their web store and reach out to customers quickly. CriticalRiver helps its customers go online with their products with SaaS E-Commerce with support services.
CriticalRiver's E-Commerce as-a-Service enables customers to reduce costs risks, operational dependencies, accelerate time to market, and stay competitive in the market.
Digital Commerce – Managed Services
CriticalRiver is a trusted Salesforce, Oracle partner and leverages Salesforce Commerce Cloud, Oracle CX Commerce, and Open Source E-Commerce platforms with implementations and managed services.
We offer advisory, support, maintenance, admin, migration, integration, report & dashboards, and CI/CD services.
Success Stories
Discover How We Helped Our Customers With Digital Commerce Solutions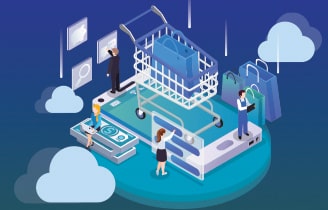 Industry:

Digital-commerce

CriticalRiver Implemented Commerce Cloud to Create a Digital Commerce Platform to serve B2B & B2C Customers for a large E-Commerce Store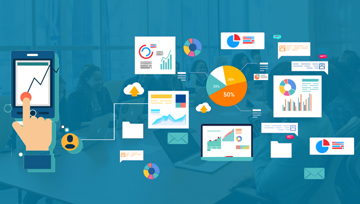 While the complete implications of COVID-19 are still anonymous, it's evident that retail's influence is already significant. Emerging data points to a considerable change, as customers scale back their purchasing in stores and...
read more
White Paper
Multi-Cloud Management – The future of Cloud
Thought Leadership
Digital Transformation – 2021 and Beyond
"In conjunction with CriticalRiver, we took new experience designs developed by our marketing team and built an entirely new front-end for the Marketplace from scratch. CriticalRiver is a true partner with an expert, d...

Dinakar Makam

Director, Salesforce Engineering,
Guidewire Software

We call our relationship a partnership, and CriticalRiver has really embodied the meaning of that word. There is always a seeking for a win-win and for the best outcomes for all parties involved. Beyond that important a...

Salesforce Account Executive

Letswork is engaged with CriticalRiver for providing mobility application development, and managed services. CriticalRiver empowered us to streamline Processes and Reduce Costs for Improved Efficiency and Increased Produ...

Omar AlMheiri

Co-founder, Letswork

We're pleased with the Salesforce Community Cloud Phase I implementation and already in talks with CriticalRiver for the Phase II implementation in data management, document tracking system, and other areas of automation.

Iyob Araia

Vice President of Information
and Media Technology, LA Films

We want to thank the CriticalRiver delivery team for the fantastic work they have been doing on all Salesforce projects at Five9. They have become an essential part of our delivery model. They have become an important pa...

TJ

Salesforce Dev Team Lead,
Five9

"CriticalRiver has been able to navigate key challenges and help us in these turbulent times. The collaboration has been very successful, and we hope to continue this partnership."

Chandresh Chhatpar

CTO, UWorld

"CriticalRiver has consistently delivered a high-quality offshore environment with significant contributions and clear communication over the years."

Bill Vanderwall

VP - Business Apps, Malwarebytes
Let's Start Something New