Our Experience Speaks Volumes
CriticalRiver delivers cutting-edge, services for Oracle C2M/CCS/CC&B transformation projects, including Staffing solutions to drive or augment full implementation or support programs, Robotic Process Automation (RPA) enablement, pre-built Utility Analytics insights, and rapid Testing Automation.
Among the industry leaders in seasoned Oracle Utilities business and technology professionals
Proven track record of successful implementations and production support after go-live
Preferred partner and supplier of hard-to-find skillsets for implementations, upgrades, enhancements, and support services
Repeatable, globally recognized "best practices" for application maintenance and support to help Utilities streamline IT operations
Elimination of production backlogs / To-Do management
Minimize impacts to the business, speed enhancements to the market, and lower the cost and complexity of upgrades
Flexible and scalable delivery options leveraging local and offshore experts at hyper-competitive pricing models
Robotics Process Automation (RPA)
CriticalRiver helps Utility customers with path-breaking Robotic Process Automation (RPA), covering RPA+Omni-Channel, chatbot for CC&B-C2M with end-to-end start/stop service automation. Our Chatbot-driven solution automates high volume processes, eliminates manual labor costs and efforts.
Utility Analytics
Hyper-intuitive, machine-speed, analytics are essential to unlocking business insights to drive better outcomes. CriticalRiver delivers pre-built analytics on multiple platforms for Revenue, Billing, Payments & Cancellations, Meters, Revenue Protection, Customer Contacts, To-do Management & Field Activities.
Testing Automation
CriticalRiver provides the strategy and approach for developing and implementing a Test Automation Program that ensures end-to-end testing automation – Criteria, Scope, Test Assets, Detailed Test Plan – for accuracy and reliability of test results at machine speeds.
Last Mile Support & Production Handover
We offer production support for CC&B, C2M, CSS, DSS, MDM, WAM, MWM, Analytics, Reports, and SOA Suite. Our cutover support resources are deployed to business & technical teams before go-live to ensure a successful migration.
Staffing Support
CriticalRiver's Oracle Utilities practice provides seasoned professionals across various engagement models to help customers implement, upgrade, maintain, and extend Oracle Utilities applications. Our professionals are well-versed in the leading approaches and technologies.
Project Services
We offer project services in areas – BI, TI, Managed, QA Services. After go-live, we also offer tailored post-go live support services with dedicated short-term SWAT teams, long-term staff augmentation, and managed support services.
Discover How We Helped Our Customers with Utilities Solutions
Industry: Utilities
Oracle CC&B, Oracle DSS
A Large Publicly Owned Utility in Texas Transforms Customer Experience through Integration of Disparate Systems, Implementation of Oracle's Customer Self-Service Solution.
Industry: Utilities
Oracle C2M, Oracle SOA
CriticalRiver Helped a small municipal power Utility with Data Migration and Analytics Solution to enable Real-time Decision Support and Improved Operational Efficiencies.
 Industry: Utilities
Oracle CC&B, MWM
CriticalRiver helps a government entity integrate its digital assets, modernize utility systems, and streamline processes to deliver a superior customer experience.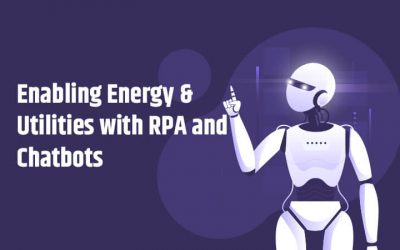 The Utilities sector comprises 24 x 7 operations and a comprehensive residential and commercial customer base that relies on continuous and critical service levels. It is also an industry that relies on a shared and capital-intensive base that must be continuously...
read more
White Paper
Multi-Cloud Management – The future of Cloud
Thought Leadership
Oracle Utilities Data Migration, Conversion, and Automation Future-proofing Your Data
Let's Start
Something New
Would you like to speak to one of our tech advisors over the phone?
Please submit your details and we will be in touch shortly. You can also email us if you would prefer.
Email : contact@criticalriver.com