Our Experience Speaks Volumes
CriticalRiver helping enterprises across Fintech, Healthcare, manufacturing Non-profit, Utilities, and Banking/Finance with robust, scalable digital products:
More than 75+ product engineering solutions
We leverage Salesforce, Oracle to create digital product engineering solutions
Deep domain expertise in DevOps, AI, IoT and other innovative technologies
Creative and compelling UI/UX designs to enhance customer digital experience
Web and mobile digital engineering products that are intuitive, engaging
Business outcome driven implementation methodology implementation
Transparent, agile, adaptable approach to minimize costs, maximize ROI
Documentation, training, and after-go live support
Consulting & Strategy
We leverage the most advanced technologies to offer end-to-end product engineering consulting and strategy services – concept analysis, cost estimates, feasibility study, prototypes, design, develop, testing and deployment – across myriad industries.
Technology-specific Products
We helped numerous enterprises with technology-specific products in areas – SaaS, PaaS, AI-based Chatbots, Supply & Procurement Management. From inception to completion the digital products are aligned with the business goals of our organization.
Industry 4.0 Specific Products
Our expertise lies in building robust digital products tailored and customized to specific industry. With a demonstrated track record of successful digital engineering products leveraging AI, IoT, Cyber-physical systems and cognitive computing.
Applications Product Engineering
We help you with seamless application product engineering solutions with rich user interface, user experience that enables you with greater collaboration with employees internally and customers externally. The Cloud-based applications enhance operational efficiency fueling growth.
Enterprise Product Engineering
We excel in building and deploying enterprise-wide product engineering solutions. Our expertise in Enterprise Performance Management (EPM) helps in digitalization of your enterprise thus reducing costs, risks and maximizing ROI.
Managed Services
Besides from building robust, scalable product engineering solutions, CriticalRiver possess deep experience in managed services including – migration, integration, advisory, admin services, data & workflow management, and reports & dashboards.
Discover How We Built and Deployed Digital Products for Our Customers
Industry: Hi-Tech
Microsoft Azure Cloud
CriticalRiver helped a large Australia-based
Hi-Tech Company Reduce Operational Cost by 45%, Enriched Customers' Digital Experience.
Industry: Automation
MS.Net, NodeJS, RabbitMQ
Learn How IoT Enabled, Intelligent Automation Based Bot Agent Reduced Costs by 65%, & Enhanced Customer Digital Experience, Fueling growth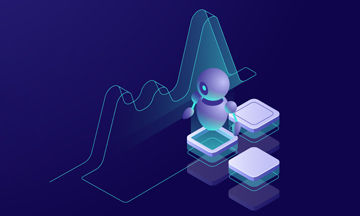 Industry:  Insurance
Chatbot Studio
CriticalRiver's AI-based Virtual Insurance Agent Helps a Leading Insurance Company Automate Policy Buying System creating a seamless environment boosting efficiency and productivity
Industry: Hospitality
AI-Powered Chatbot
CriticalRiver's Chatbot integrated with Amazon Alexa Enabled a Renowned Hospitality Client Automate Processes and Offer Superior Customer Service resulting in greater ROI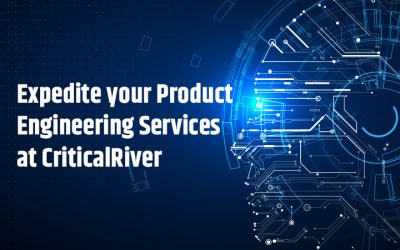 Today, companies across trades are in a continuous state of flux. As organizations try to fight these challenges amid developing technology trends and changing market circumstances, the key to success lies in expediting time to market in combination with time to...
read more
White Paper
Multi-Cloud Management – The future of Cloud
Thought Leadership
Digital Transformation – 2021 and Beyond
Let's Start
Something New
Would you like to speak to one of our tech advisors over the phone?
Please submit your details and we will be in touch shortly. You can also email us if you would prefer.
Email : contact@criticalriver.com