Alex
Five9
"I really appreciate the visibility and insight on initiatives from the CriticalRiver side. "We at Five9 are extremely pleased with Team CriticalRiver's performance and are excited to see the continued tremendous progress!"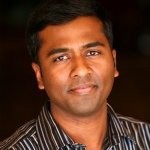 Dinakar Makam
Director, Salesforce Engineering,
Guidewire Software
"In conjunction with CriticalRiver, we took new experience designs developed by our marketing team and built an entirely new front-end for the Marketplace from scratch. CriticalRiver is a true partner with an expert, dedicated staff that you enjoy working with."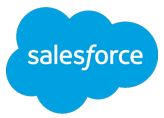 Salesforce Account Executive
We call our relationship a partnership, and CriticalRiver has really embodied the meaning of that word. There is always a seeking for a win-win and for the best outcomes for all parties involved.
Beyond that important aspect of our relationship, CriticalRiver has consistently delivered projects (on time and per budget) and the customers are delighted with CriticalRiver's work and their results.
This is not something I can say across the board for every partner, but CriticalRiver has never let me down. CriticalRiver has never let my valued customers down. From SME's and technical architects to the people who run the business, you guys are an asset to my customers

Omar AlMheiri
Co-founder, Letswork
Letswork is engaged with CriticalRiver for providing mobility application development, and managed services. CriticalRiver empowered us to streamline Processes and Reduce Costs for Improved Efficiency and Increased Productivity. They have expertise in many areas. The collaboration has been very successful, and we hope to continue this partnership with CriticalRiver."

Iyob Araia
Vice President of Information
and Media Technology, LA Films
We're pleased with the Salesforce Community Cloud Phase I implementation and already in talks with CriticalRiver for the Phase II implementation in data management, document tracking system, and other areas of automation.

TJ
Salesforce Dev Team Lead,
Five9
We want to thank the CriticalRiver delivery team for the fantastic work they have been doing on all Salesforce projects at Five9. They have become an essential part of our delivery model. They have become an important part of Five9's automation processes, especially for sales and billing teams. CriticalRiver has become an extension of our team and has been key to accelerating our delivery capabilities on critical projects efficiently.

Chandresh Chhatpar
CTO, UWorld
"CriticalRiver has been able to navigate key challenges and help us in these turbulent times. The collaboration has been very successful, and we hope to continue this partnership."

Bill Vanderwall
VP - Business Apps, Malwarebytes
"CriticalRiver has consistently delivered a high-quality offshore environment with significant contributions and clear communication over the years."

Rob Lee
Founder & CEO, Swift Passport
& Visa Services
CriticalRiver helped us migrate from desk.com to Salesforce Service Cloud. The customization enabled us to offer a personalized digital experience to our customers. Working with CriticalRiver, they respected my time and budget, and we had a great experience working with them. I recommend CriticalRiver, they treat you with respect and make sure the project is on track & within the budget. Great team to work with.

WSSC
Washington Suburban
Sanitary Commission (WSSC)
We at Washington Suburban Sanitary Commission (WSSC) are very satisfied with CriticalRiver services. CriticalRiver were very quick in providing services using their fast and agile delivery processes with high quality service. CriticalRiver was able to immediately act on any issue and resolve them appropriately on time. We strongly recommend CriticalRiver for any customer who are looking for Similar Service.

ANN MINOOKA
VP, GLOBAL MARKETING AND COMMUNICATIONS
CYPRESS SEMICONDUCTORS CORPORATION
CriticalRiver implemented Pardot in 6 weeks, which usually takes months to complete. This demonstrates CriticalRiver's commitment to customers. I definitely would recommend CriticalRiver to any company that's implementing Marketing Cloud."

Claus Roggensack
Director - Business Applications
- Five9
The CriticalRiver team has been great to work with on the delivery of CPQ Customizations and the Lightning Migration. It was a really refreshing relative to the experiences we had with other consulting firms in the past. Given the great work done so far, I think we are looking at a long-term relationship here!

Yogesh Malhan
Senior Director - IT Applications
- Polycom, Inc
CriticalRiver has been instrumental in enabling Supplier Portal for Polycom. The team was highly professional and experienced in its execution and the implementation was seamless from beginning to end. I would strongly recommend them for Enterprise (ERP/CRM) application implementations.

Leo Kao, CSOP
Director - Business Systems
- eASIC Corporation
Many thanks to your team's help in the successful implementation of our Hyperion Project and Electronic Banking Interface Project. Do extend our thanks to the team who helped in training our Malaysian employees on Microsoft Dynamic GP – Finance functions.

Steven Nott
CIO - Cypress Semiconductors
The results have been a timely and effective implementation that have moved us closer towards consolidating our customer engagement processes and improving it's efficiency.

Philip Ziman
VP Global HR - Nanometrics
CriticalRiver Inc. helped Nanometrics configure Oracle HCM to support our annual compensation review. We simultaneously granted merit increases, promotions, lump sums and equity grants. The combined process supported informed decision making and time savings.

Jessica Love
CFO - MIlgard Windows &
Doors
CriticalRiver Inc. executed this project very professionally and helped the business to achieve the desired results. I would definitely recommend CriticalRiver to other businesses to implement their Channel Revenue Management.
James Winstead
VP Marketing,
Los Angeles Film School
Rob Lee
Founder & CEO,
Swift Passport & Visa Services
Chris Cook
Chief Marketing Officer,
Cypress Semiconductors Corporation
Steve Nott
Chief Information Officer,
Cypress Semiconductors Corporation
Cat Kolberg
Accounting & Process
Control Manager, Milgard
Lan Jenson
CEO, Adaptable Security
Eric Keil
Program Manager,
Xerox International Partners
Rita Lourenzo
Logistics & Compliance Manager |
Xerox International Partners
Let's Start Something New