Our Experience Speaks Volumes
Oracle Platform's Digital Products, Solutions Implementations across SaaS, PaaS, EPM, CX, SCM, HCM, and Oracle E-Business Suite (EBS)
40+ Oracle implementations across industries
More than 100 Oracle-driven digital transformation engagements
Team has more than 100+ combined years of experience delivering Oracle Solutions
100% referenceable Oracle customer base
Industry and technology expertise
Transparent, agile, adaptable approach to minimize costs, maximize ROI
Business outcome driven implementation methodology
Advisory, implementation, cloud, and managed services
100% Oracle certified consultants
Oracle certified gold partner
SaaS (Software-as-a-Service)
We are a trusted Oracle Gold Partner with a demonstrated track record of successful SaaS implementations. Our experts are experiencedin implementation and managed services enabling you achieve adoption of Oracle SaaS technology stacks.
PaaS (Platform-as-a-Service)
We help customers with Oracle PaaS with application development, integration, content management, security, process automation, database, and analytics. These include Oracle Integration, Data Management, and On-premise to Cloud.
HCM (Human Capital Management)
CriticalRiver is an Oracle Cloud Excellence Implementer for HCM Cloud with a long history of successful implementations. Customized, turn-key, global HR implementation with integration, migration, training, and post-go live support.
Enterprise Performance Management
We help with Oracle Cloud Applications – FCCS, ARCS, PCMC and Hyperion applications. EPM enables finance department to review financial results, against forecast made, empowering them to make informed decisions.
Oracle ERP
Our Oracle ERP Cloud services include Financials, Procurement, Project, Revenue, Risk Management, Accounting Hub Reporting. ERP implementation enables digitalization your enterprise. We also offer post-go-live support and managed services.
SCM (Supply Chain Management
Our end-to-end SCM offerings include Planning Central, Order Management, Global Order Promising, Manufacturing, Inventory, Purchasing, Product Hub, post-go-live support, and managed services.
Procurement
Oracle Procurement Cloud empowers modern procurement process by simplifying, streamlining, and automating the end-to-end procurement process. Our Procurement Cloud Suite includes sourcing, contracting, Procure-to-Pay and Supplier Management.
Customer Experience (CX)
We help customers with innovative Oracle CX implementations to enhance and improve customer experience with a 360-degree view. Integrated CX services enable you to cut costs, risks, improve customer experience, and stay competitive.
Business Analytics
We specialize in identifying your requirements and customize Oracle Business Analytics that aligns with your business goals to ensure you track, analyze and report insightful information from business analytics and make informed decisions.
E-Business Suite
CriticalRiver implements Oracle E-Business Suite (including Supply Chain, Finance, Project Accounting and HR) for clients across various industries. The EBS Suite helps in reducing costs, risks, improve security and enhance operations excellence.
Discover How We Helped Our Customers with Oracle Solutions
Industry: High Technology
Oracle Cloud
CriticalRiver Helps a leading Semiconductor Manufacturer Transform HR Processes and Reduce Cost with Oracle HCM Cloud Implementation and Support
Industry: : High Technology
Oracle Cloud
CriticalRiver Helps High Tech manufacturing company Transform Global HR Processes with Implementation of Oracle HCM Cloud
Industry: Semiconductor
Oracle EBS Integration
CriticalRiver helped a large manufacturer roll-out Oracle EBS to their newly acquired company, ensuring compatibility and business continuity
Industry:  Software/IT
AI Solution
CriticalRiver Automates an IT Company's Accounting Department for Improved Efficiency and Increased Productivity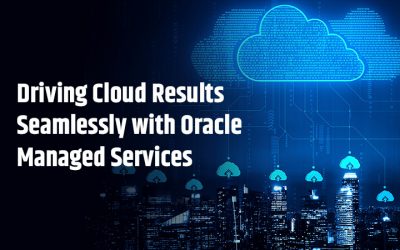 Cloud is the future of any business, and transition to the cloud is imperative for businesses to succeed. Innovative organizations always stay ready for the future, and many designs their cloud roadmaps or, even better, have already finished their cloud...
read more
White Paper
Multi-Cloud Management – The future of Cloud
Thought Leadership
Digital Transformation – 2021 and Beyond
Let's Start
Something New
Would you like to speak to one of our tech advisors over the phone?
Please submit your details and we will be in touch shortly. You can also email us if you would prefer.
Email : contact@criticalriver.com