Our Experience Speaks Volumes
CriticalRiver leverages Salesforce, Oracle, Oracle Utilities, and other digital platforms to design, build and deploy end-to-end Digital Transformation solutions:
We leverage the immense potential of Salesforce products to help our customers with Digital adoption in their digital journey.
More than 100 digital transformation engagements

Team has more than 100 years of combined digital transformation experience

100% referenceable Salesforce customer base

Industry and technology expertise

Business outcome driven implementation methodology

Experts in Cloud Transformation leveraging Microsoft Azure, AWS, and Oracle Cloud

Advisory, implementation, and managed services

100% Salesforce certified consultants

Salesforce certified partner
Enterprise Performance Management (EPM)
With numerous EPM deployments in five continents, we help with Oracle Cloud Applications – FCCS, ARCS, PCMC, and Hyperion applications. EPM enables to review of financial results, helping to make informed decisions.
Digital Experience Platforms (DXP)
We leverage DXP platforms such as Salesforce Community Cloud, Sitecore to help customers with digitalization empowering them to engage with end-users entire customer journey with a 360-degree view, enhance digital experience.
ERP & Billing Applications
We offer end-to-end ERP and Billing Applications such as Financials, Procurement, Project, Revenue, Risk Management, and Accounting. Our Oracle ERP Cloud practice heads come enormous experience in understanding, analyzing and implementing Oracle ERP on Cloud.
Cloud Transformation
Our experts come with deep experience serving multiple industries offering complete suite of cloud transformation services including Multi-Cloud deployments. Applications, Data migration from on-premise to cloud deployment.
Digital Commerce
Our expertise in building Cloud-based digital/E-Commerce platforms helps our customers build robust, scalable B2B and B2C E-Commerce applications. We leverage Salesforce Commerce Cloud to enable our customers offer superior digital experience to end-users.
Industry 4.0
CriticalRiver is enabling various industries with innovative Industry 4.0 driven solutions in areas of manufacturing and production with Cyber-Physical Systems, IoT, Cloud & Cognitive Computing to create SMART FACTORIES, automate processes, and grow.
Product Engineering
Our deep domain expertise across multiple industries – manufacturing, Fintech, Utilities, healthcare, non-profit & banking/finance helps us deliver robust products from ideation, inception to completion to ensure market acceleration and sustainable growth.
SaaS, PaaS & IaaS Solutions
We are a trusted Salesforce & Oracle partner having implemented numerous projects in SaaS, PaaS & IaaS based end-to-end solutions with complete on-premise to cloud migrations, customizations, integrations, support and managed services.
Discover How We helped Our Customers with Cloud Solutions
Industry: High-Tech
CriticalRiver's Salesforce Community Cloud Solution Improves Management of Backlog Orders at a High-Tech Manufacturer
Industry: Non-Profit
CriticalRiver's Salesforce Community Cloud Solution Helps a Non-Profit Better Serve Its Constituency and Eliminate Manual Processing
Industry: Semiconductor
Cypress Semiconductor significantly increases marketing influenced revenue and drastically shortens the sales cycle with Pardot, implemented in 6 weeks
Industry: Travel/Tourism
CriticalRiver helps a large passport and visa processing company increase efficiency, user adoption with greater ROI by retiring legacy platform and implementing Salesforce Service Cloud Lightning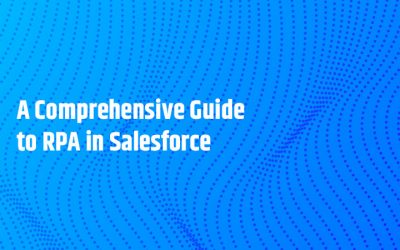 RPA or Robotic Process Automation is used with Salesforce to enhance potency and decrease human error in monotonous tasks such as data migration. Many companies are looking for methods to leverage this technology - and there are various ways to do it. RPA for...
read more
White Paper
Multi-Cloud Management – The future of Cloud
Thought Leadership
Digital Transformation – 2021 and Beyond
Let's Start
Something New
Would you like to speak to one of our tech advisors over the phone?
Please submit your details and we will be in touch shortly. You can also email us if you would prefer.
Email : contact@criticalriver.com