Our Experience Speaks Volumes
CriticalRiver offers end-to-end Cloud Solutions – On-premise to Cloud Migration of applications, data, complete infrastructure and provides Managed Services aligned with your business goals and objectives.
Over 50+ Cloud Transformation deployments
Deep experience, exposure, and expertise in Microsoft Azure, AWS, and Oracle Cloud
100% referenceable customer base in North America, Middle East, and Australia
Business continuity with disaster recovery plan (DRP)
Business outcome driven implementation methodology
Consulting, advisory, implementation, and managed services
Documentation, training, and after-go live support
Cloud Strategy
Our integrated Cloud Strategy includes extensive auditing, analysis of the existing systems, applications, data. All assets are thoroughly evaluated leading to building the road map plan for the cloud strategy.
Migration (Lift & Shift)
CriticalRiver deep domain expertise in Lift & Shift enables our customers with smooth and seamless migration from on-premise to cloud. We excel in Microsoft Azure, AWS, and Oracle Cloud deployments, along managed services support.
Data Management
Data access from multiple touch points, data security, scalability, backup, and disaster recovery are key for a company's sustainability. CriticalRiver's provides complete data management solutions and professional support to ensure business continuity.
Cloud Managed Services
CriticalRiver offers integrated Cloud Managed Services – Maintenance, Monitoring, Performance Testing, Security, Backup & Recovery Management. With a demonstrated track record, CriticalRiver offers end-to-end Cloud Managed Services.
Cloud Optimization
We empower our customers to enhance, improve operational efficiency, maintain uptime with continuous Cloud Optimization. Our certified Cloud specialist ensure consistence processes for high Cloud performance delivery and availability.
Multi-Cloud Management
Multi-Cloud is utilizing the features of different Cloud platforms from multiple vendors to manage, optimize, and scale operations. CriticalRiver helps enterprises with 360-degree of entire environment from deployment, and managed services.
Discover How We helped Our Customers with Cloud Transformation Solutions
Industry: High-Tech
Our Cloud Transformation services impact our clients business significantly in terms of reduced costs in the maintenance of hardware and resources The Cloud Transformation deployment ensures better collaboration and engagement among all users in the decision-making process while improving business continuity
Industry: Digital-Transformed
A large Investment Authority Organization in Middle East is DIGITAL TRANSFORMED with Oracle Enterprise Performance Management for IMPROVED PLANNING, BUDGETING and REPORTING, Fueling Growth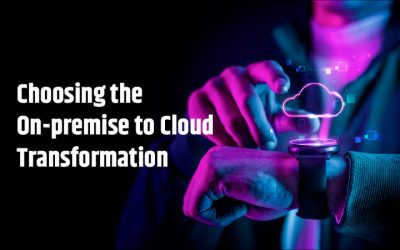 Previously, the large organization predominantly used cloud computing, and it was not available for smaller companies. However, today the competition is brutal, and the cloud provides companies with the required edge. Today, any company has the ability and the money...
read more
White Paper
Multi-Cloud Management – The future of Cloud
Thought Leadership
Digital Transformation – 2021 and Beyond
Let's Start
Something New
Would you like to speak to one of our tech advisors over the phone?
Please submit your details and we will be in touch shortly. You can also email us if you would prefer.
Email : contact@criticalriver.com