COVID-19 has drastically altered consumer buying behaviors and expedited the development of and shift to digital commerce for businesses worldwide. These new behaviors will influence the market and re-shape the commerce plan of organizations worldwide over the next couple of years.
Ambiguity around the virus has kept the doors to old stores shut for most of the past year, pushing buyers and sellers to embrace new digital buying pathways.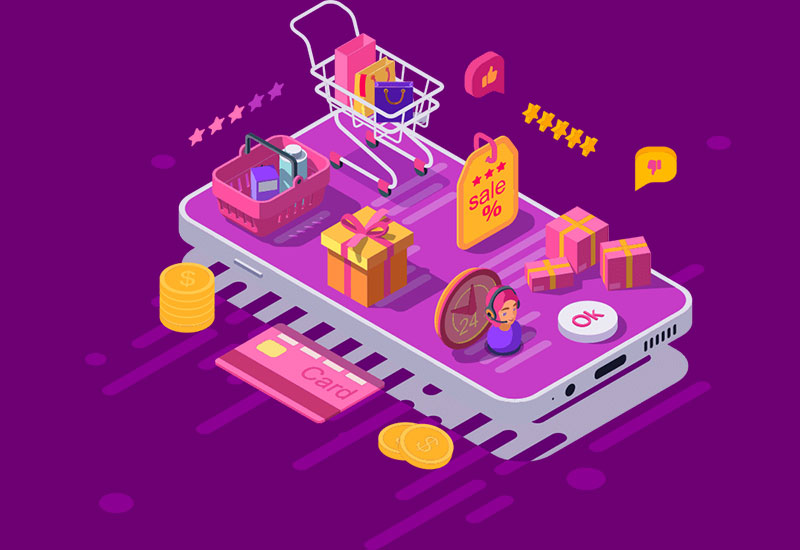 Mobile checkout and curbside pickup are a couple of modern contactless shopping models that have become the norm. Once COVID begins to diffuse, many customers will continue to leverage these new digital buying methods due to the ease of use and availability they offer.
It makes it more critical for B2B and B2C companies to invest in digital commerce and expand their go-to-market strategies. Those who leverage a host of digital touchpoints, develop their revenue sources and include contactless payment alternatives will stay competitive, continue developing, and maintain market share.
Here are the top 5 trends that will penetrate the market and modify digital commerce:

B2B Commerce Experience
Today's millennials fancy self-service buying methods and are frequently replacing baby-boomers as main buyers. Before the pandemic, many B2B companies relied massively on non-digital communications for selling, especially sales representatives.
Since millennial shoppers fancy not communicating with sales reps as part of their purchasing journey, these companies will have to rethink their commerce approach and adapt accordingly.
The purpose of a sales rep will not cease in its entirety. They now need to be viewed as just another purchasing option open to B2B buyers. Digital solutions used by B2B companies are required to be made available to customers and included as part of the sales process.

Diversified Revenue Sources
Enhanced customer demands for a more seamless and smooth buying experience involve companies needing to discover additional ways to add meaning to their buyer's journey.
It could mean extending subscription-based plans, predictive maintenance, or service-connected to a physical product. Solutions you should look to develop and execute will depend on your organization's objectives and priorities, level of expertise, and willingness to modify the business.
Companies will have to improve and manage various revenue sources to assure business flexibility and enhanced growth.

Cashless Payment
COVID-19 has forced non-cash and contactless methods of payment into the limelight. This trend is expected to hold well after the wake of COVID-19, given the freedom it offers, Customers and the advantages it provides governments and financial organizations. Contactless methods of payment are quicker, more reliable, more cost-effective, and traceable.
The spot at which digital money outpaces cash is quickly advancing, accelerated by COVID, and will ultimately be the daily-standard. To adjust to customer's payment expectations, companies need to develop and execute digital payment methods.
Organizations that promote and support digital commerce and digital payment will see quicker growth and a rising market share