Customers have gotten sophisticated – technologically speaking and want.. nay.. DEMAND that their utility provider catches up. "Everything is on mobile phones these days, where are you? " is the clarion call. And when the customers demand, it's but obvious that the companies will follow up on the demands. Hence the innovative solutions that are continued to be implemented by Utility companies across the globe, though the regulatory standards are having a hard time catching up. But there are two technological trends that are racing ahead of all others.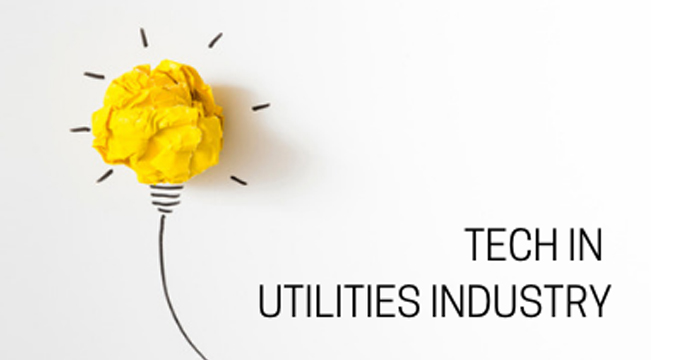 Customer Experience – Preference – Service
Every possible industry has a robust feedback mechanism. And utilities are no different, the customers expect to be heard when using the services of the utility companies. There is a rise in Customer-Facing portals that are undergoing a drastic change in UX. There is very rapid and healthy adoption of enterprise application suites to manage the customers – end to end.
The key factors for the choice of technology being cost, performance and scalability. Some companies use AI to streamline backend functions through predictive maintenance, load forecasting and energy theft prevention. AI also means – chatbots and voice assistants. Gartner predicts that by 2020, customers will manage 85% of their interactions with companies without interacting with humans. And even if humans are always going to be needed for troubleshooting, standard issues can be resolved – saving time, efforts and cost for both the customer and company.

Technology in Analytics
The renewable energy is playing a massive role in the world of utilities and other sources are being held accountable as well. That said, there is a surge in need for analytics (see what we did there). The quest is to improve grid operations, implement smart-grid technologies to provide real-time information analyze load shifting, frequency regulation, integration of operational systems, back-office systems and supply chain management. AI is also used here to provide insights and making predictions to suppliers. Utility companies have historical data that is unprecedented. And all this stored data is becoming increasingly difficult to manage. But once everything is on the cloud, it helps in gauging (again! we are on a roll!) market trends, forecasting prices and identifying consumer pain points.
Everything said and done, there are great solutions available to tackle all of the above and CriticalRiver has an expert team to manage it all. #JustSaying. Check out our services for Utilities Industry here.