The year 2020, as promised, started on an optimistic note. The melt-down was behind us, an increase in technology spending, plentiful mergers & acquisitions, and market sounded bullish. The entire world was in a ready-reckoning mode to usher 2020 with excitement and anticipation. Alas, it was all short-lived.
An invisible enemy struck our planet and left the world reeling in chaos. Businesses shut-down, job losses, and economies in disarray. Economists are still grappling to quantify the damages, which could potentially run into several trillion dollars. This is unimaginable, implausible, and a bolt from blue. Amidst all the pandemonium this pandemic has created, the world sees a window of opportunity, a silver lining to this crisis.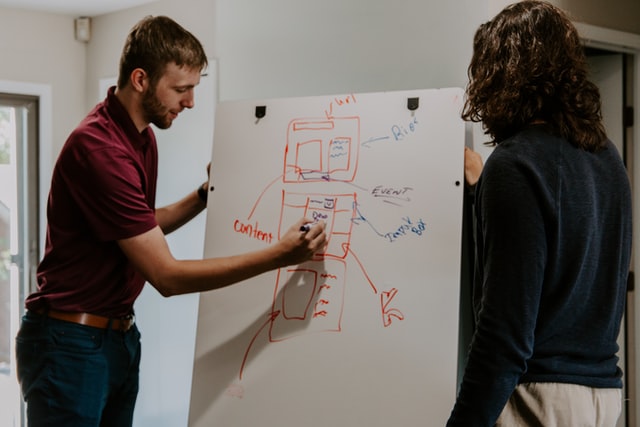 Speaking to about 90,000 attendees at IBM Think Digital Event 2020, Arvind Krishna, CEO, IBM said "This pandemic will accelerate Digital Transformation", He further added, "This is an opportunity to develop new solutions, new ways of working and new partnerships that will benefit your company and your customers, not just today, but for years to come." He specifically listed Hybrid Cloud and AI, the two dominant forces driving Digital Transformation.
I, myself being a strong advocate of enterprise automation, intelligent system processes and digital experience platforms acceleration, I couldn't agree more to it. So, how the world will transform post-COVID-19 – this is the million-dollar question.
"Key Drivers of the Year 2020: Cloud Transformation, Business from Anywhere, Business Continuity, Data Management and Security, Virtual & Augmented Reality, Digital Innovation"
What is Digital Transformation?
"Digital Transformation is 80% Mindset, 10% Tech-set, 10% Skill-set"
There is a general belief that Digital Transformation is a technology, which is not true. Digital Transformation is all about processes, the process to leverage and adopt emerging technologies and automate the systems of an enterprise.
I've always believed that the digital transformation process starts with the change of mindset of the enterprises. The companies have to adopt a positive and proactive mindset to transform their businesses. The technical skills and technology capabilities will automatically fall in place.
"Technology-rich innovation reduces the time and costs to generate new digital experiences for customers"
Why Digital Transformation is KEY for Businesses Survival?
The reasons are myriad, and the significant are:
According to Salesforce State-of-Connected customer report, 84% of customers say the experience of a company is as important as products and services
66% customers willing to pay more for great digital experience
71% customers expect companies to communicate with them in real-time
In such a scenario where the demanding customer spoilt with choice expects more, the companies need to innovate and deliver. Some more reasons such as these have made Digital Transformation a necessity:
Employees expect a 360-degree view of the customer to make decisions faster.
Digital Transformation has never been more critical than it is now. When the systems and processes are automated, they work like shock absorbers in times of a pandemic like crises.
GDPR and other countries regulations on Information security and data privacy compliance
"Digital Transformation has never been more imperative than it is today. Automating your business empowers you to mitigate risks, reduce costs, improve efficiency, productivity and keeps your business going unhinderedly and uninterruptedly in any pandemic like crisis"
Now that we understand the importance of the digital transformation in your organization, most people would ask where do you really begin your digital journey from? The following points would provide some insights on how to embark on this digital journey.
Understand the touchpoints of the organization from customer, employee, partner, supplier perspective
Map the entire journey and experience with the digital footprint
Establish clear objectives, milestones and of the entire digital journey
Formulate strategic digital road map, build consensus, create and buy-in from stakeholders
The bottom line is, Digital Transformation is not a one-off plan but a consistent and continuous journey, wherein the periodic evaluation is conducted for upgrades, optimizations, and continuous improvements
Use Case
Healthcare scenario:
A person is ill and at home, he connects with the best doctor online, doctor orders tests, patient calls a diagnostic lab to come and collect his samples. The samples are collected, analyzed and reports delivered online. The Patient forwards reports to the doctor, who prescribes medicines, patient orders medicines online, and medicines home-delivered. The Patient makes payments to all online. Right through this process, the patient is unmoved and is at home. This is Digital Transformation.
"Digital Transformation provides your business with IMMUNITY from any crisis. And Digital Transformation is the VACCINE for your business from all pandemics"
Let us lay the Digital Foundation today, and start your digital journey, this will empower your enterprises to Survive today, Revive tomorrow to Thrive in the future.
Please feel free to write to me at ramana.venkata@criticalriver.com should you have any questions on Digital Transformation and how we can help you. I will be more than happy to answer them.
Stay home, Stay safe, Save lives