We are at the brink as electric stoves, transportations, and construction machinery replace the fossil fuel guzzlers of yesterday. However, before a carbon-neutral tomorrow can truly take off, utilities need to innovate.
More than a third of that demands to be spent developing, improving, and digitalizing electricity networks. It is a massive lift to produce and transfer that much power, but the groundwork begins in 2021.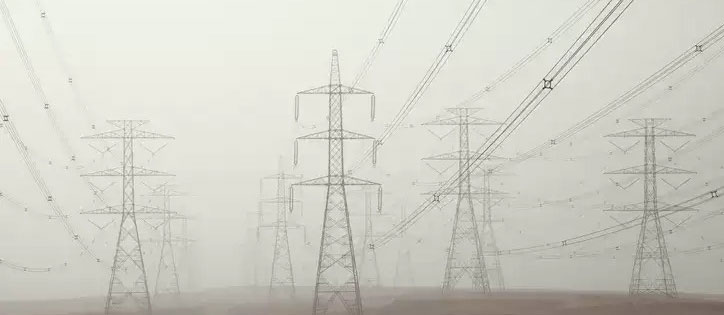 Energy Storage
Utilities look at the value-stacking advantages of energy storage in 2021, viewing it as a core element of powering our carbon-neutral future. Storage that can deliver increased energy services at the same time will help provide new revenue streams while lighting the path toward electrification. Investments and adoption in battery storage will encourage more breakthrough applications in commercial and industrial sectors. The confluence of smart cities, electric transports, and energy autonomy are fast expediting the way toward electrification.

Communication Systems and Automation
New private and business use cases such as electrified transit systems and the expertise to steer grid complexities from renewable energy will require a robust communications system. Utilities are starting to invest in automation and communications systems to enhance electricity networks' security and productivity. This technology can adapt the complete electrical network, from production and transmission to delivery. Additionally, it facilitates remote monitoring and service for the grid, guaranteeing maximum uptime and security, also making the industry more carbon-efficient. A robust communications system is also vital for industrial power networks. These satisfy that purpose.

Digital Operations
COVID-19 has pushed utilities to build a resilient, distributed workforce. This startling development has paid off in many ways, including making workers happier with digital technology. Over the subsequent year, utilities intend to continue this digital transformation to improve autonomous operations to allow a fully digitalized utility worker. It involves sending field crews from home and leveraging augmented and virtual reality remotely "on-site" with clients.

Grid Analytics
Digital transformation prompted by the pandemic will top many lists in 2021. The focus will be on software that chews existing data sources with AI & ML to discover what is happening on the grid in real-time. Rather than siloed solutions, the sector needs to embrace a single solution that unites disparate data sources and extends full network control. The latest platform will consolidate workforce details, weather patterns, battery insights, and more. It will help utilities approach the many challenges climate change is imposing upon us and equip us for our carbon-neutral future, inspired by electrification.

Video Analytics
A rush of new video algorithms came at just the right time. Utilities are needed to make regular asset management, loss assessment, and documentation faster, more reliable, and with fewer boots on the ground. Given drone programs' success, utilities are looking to enhance their ROI in 2021 by adding a video analysis layer while expanding the pilot programs as states implement restrictions. This video infrastructure will help utilities follow and handle the influx of assets they will see, keeping up with the rise in electricity use anticipated over the next few years.