The more significant portion of our lives today is spent online. Purchasing, entertainment, and even business have already gone digital. Like consumers in the hunt for hot deals and attractive offers, companies worldwide are racking their brains to captivate and retain customers.
Today, communicating with clients is easier than ever, thanks to superior technologies. The value of social media has extended beyond the marketing function. It is now fundamental to both customer and employee experience.
Once a new client joins the army of your faithful online clientele, you must make the smart choice. If everything goes fine, you can enhance profits and grow in your clients' eyes.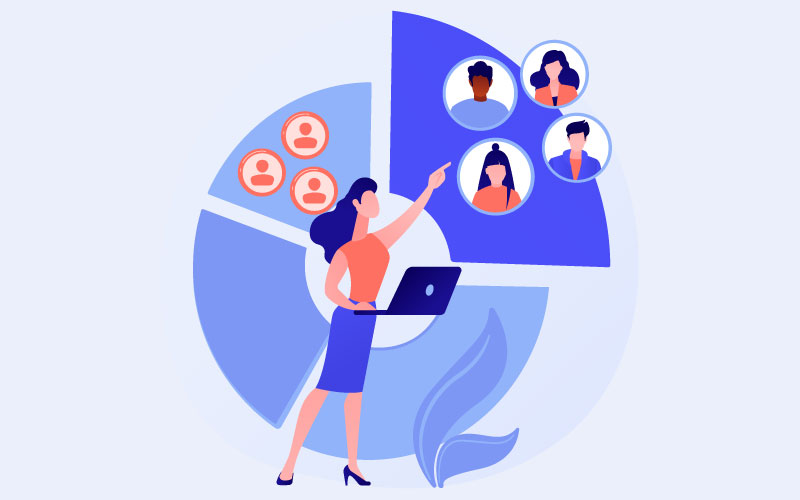 What is Digital Engagement?
Digital engagement is the way businesses interact with customers. To put it simply, it is everything related to online communication via social media, email, live chat, or chatbots.
Digital engagement is driven by customer service in all its perspectives and internal communications, which helps new employees adjust to their specifics or share expertise.
It is an emotional connection between a company and its clients. People involved in a product or service will buy more, prescribe it to their acquaintances, and display greater faith.
How is Digital Engagement Different from Digital Experience?
Digital engagement and digital experience are regularly mixed. In fact, digital engagement enhances the digital experience. Though they are closely correlated, they are not quite the same thing.
Engagement could take the form of dropping a Facebook comment, chatting to a chatbot, or any other active communication. Whereas digital experience is the opinion a customer holds of your brand based on their experience with it and can be completely passive. And that's why, eventually, consumers want active engagement, rather than just an encounter.
Why does Digital Engagement matter?
The perspective of power has moved away from brands in recent years, and today we find ourselves persistently in the customer's age.
As such, bonds between companies and their customers have advanced far beyond a mere transactional interchange. To build loyalty, you now require to keep your buyers involved – and that means keeping them engaged.
Fully engaged consumers purchase more and exhibit more faith – regardless of whether the market is good or not. The bond they feel to your brand means they are ready to give more to it.