What is Salesforce Integration?
Most organizations that implement Salesforce need to integrate it with other applications. Depending on the requirement, they could cater to any layer, be it security, data, business logic, and presentation. Salesforce Integration helps organizations achieve a greater level of quality, operational consistency, and efficiency.
Salesforce Integration helps streamline your team's workflow, increase productivity, generate data, and increase sales.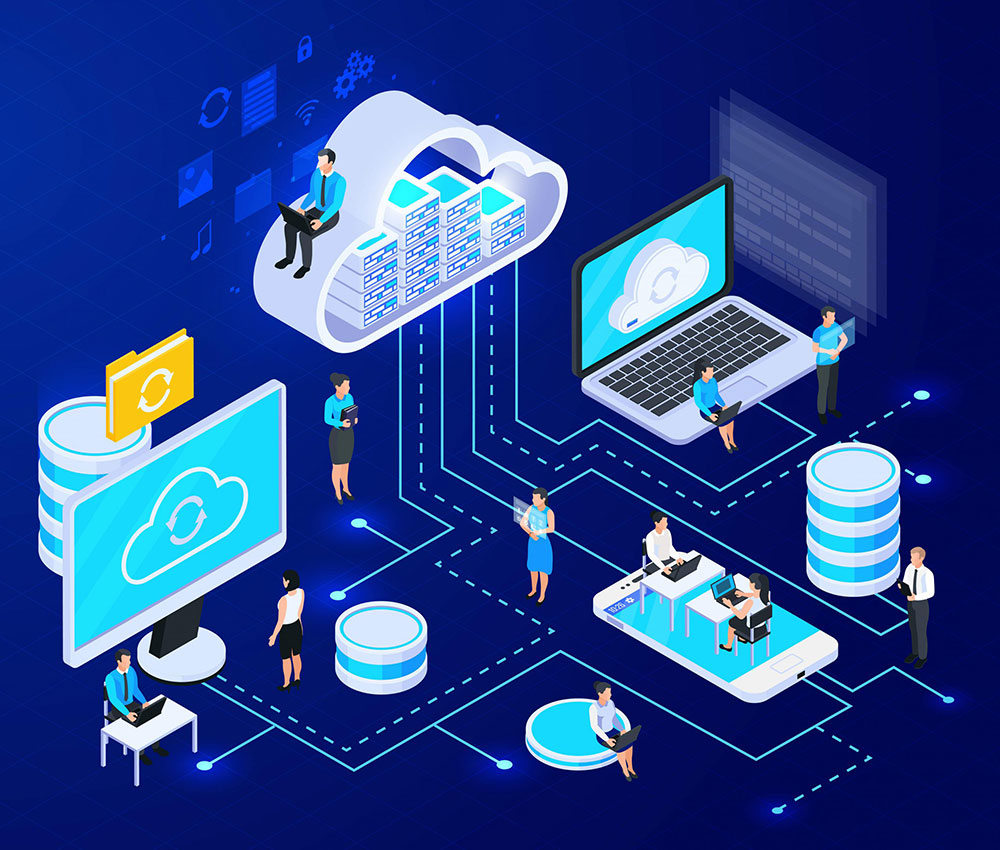 Why do you need Integration?
Salesforce Integration with your ERP keeps the data synchronized between the systems. When you integrate Salesforce with your ERP, you extend the power of both systems across departments.
With Salesforce Integration can achieve optimum Integration and assistance. We help you with assistance during complex challenges like:
Integration with multiple systems (including third-party vendors)
Integration of cloud to on-premises systems
Integration with complex custom solutions
Integration of CRM solutions across regional branches
Visibility of information flows between integrated applications
Real-time data synchronization

ERP
When you integrate Salesforce with your ERP, you align your resource management process with your sales. It helps you deal faster with customers, increase the visibility of data used between different departments, enhance customer service, automates data management tasks, increases data accuracy, and make better plans around manufacturing and procurement. A 360-degree view of the customer helps the sales rep in making better sales decisions.

Accounting
Integrating Salesforce with your accounting system helps you manage your money better, create custom financial reports, and generate receipts and invoices. When you pair Salesforce with your accounting software, you reduce duplicate data entry, increase productivity and increase business growth.

Marketing Automation
Integrating Salesforce with your marketing automation system helps you nurture leads, increase leads, improve overall marketing strategy, give you a 360-degree customer view, and improve marketing campaigns. It also gives you a detailed picture of customer behavior.

Social Media
When you integrate Salesforce with social media platforms, you get deep insights into the customer's social activities. Any organization needs to stay relevant in the customer's mind in this competitive world. Social Media integration with Salesforce helps track prospects on social media platforms and increase visibility to help the organization stay relevant.

Ecommerce
Integrating Salesforce with E-commerce helps you connect with social media platforms, synchronize files, generate automatic alerts to sales and customer service, automate product configurations, automate price quotes, manage inventory, give detailed product information, automate marketing messages, and provide relevant suggestions.

Collaboration system
Collaboration systems like SharePoint and Office 365 are used in various organizations to manage collaboration and store documents. Suppose you do not integrate Salesforce with these systems. In that case, you run the risk of downtime due to shifting between files and document duplication. When you integrate Salesforce with these systems, it gives employees more flexibility in collaborating on projects and overcome pitfalls.

Personal Planner and Email
Staff productivity in any organization can be increased by syncing emails, tasks, contacts, and appointments CRM and personal planning software like Outlook and Microsoft Exchange. You get the complete history of customer relationships without data logging.

ITSM
While organizations use Salesforce to solve sales and customer-related issues, they use technology tools like JIRA, BMC Remedy, and ServiceNow to solve technical problems. But to make customer experience outstanding, there is a need to bring service and tech together in a single customer-centric environment using Integration.