From the fast increase in massive open online courses (MOOC), to the extensive use of mobile devices that help in blended learning models, technology has come a long way. It drives new challenges and new opportunities for educational institutions of all sorts, from early education to universities.
The cultural standard of education is changing. Smaller firms are seizing larger audiences, and big businesses are producing content on a global scale.
Our workforce today is more portable than ever, wanting skills that help not only today's job but the next profession potentially. The IT boom and the internet have unlocked the door to access knowledge, high-quality education, and training.
Technological advancement and the internet have changed people's lives on different scales, including teaching and learning. The web has become a channel of knowledge that opens the door for people worldwide to access education for free, or for lesser costs.
One of the most significant contributions of technology to make education more compelling is the data it produces. But there are numerous ways in which technology profits learning.
For quite a few years now, educational technologies are rising exponentially. Still, educational institutes have fallen short on using these technologies.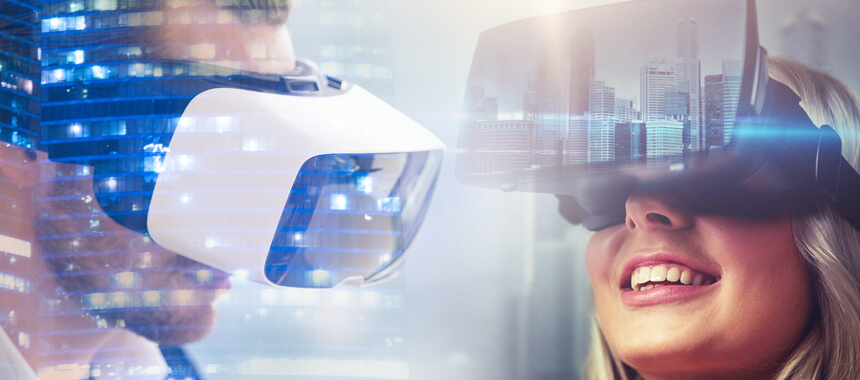 Here are emerging technologies in e-learning that has created quite a buzz:
Artificial Intelligence
IoT
Learning Management Systems (LMS)
3-D Printing
Cloud Computing
Virtual Laboratories
The learning industry fell to the magic spell of technology long ago. The bond has only bloomed with technological advancement. Technology drives learning by taking it out of classrooms and putting controls in the learner's hands. Today we have more connected devices than humans on this planet, which calls for learning providers to have more avenues to make learning more productive using technology.
The rise of mobile devices and internet connectivity has undoubtedly changed the way we see education, whether in conventional classroom or online learning.
Laptops and mobile devices such as iPads are now an essential part of classroom teaching and enable kids to learn at their speed. Right from kindergarten to universities, mobile technology is engaging and empowering the student to learn better.
An excellent Learning Management System (LMS) enables learning providers to create, control, and produce better content. Also, it allows them to monitor the performance with the help of tracking and reporting tools.
Technology makes learning effective by analyzing the skills and pace of the learner to easily update their courses or modules as and when required with reliable data.
Technology has also made classrooms more immersive and interactive. Technologies like virtual reality and augmented reality find a warm spot in the learning aspect.
Many schools have adopted Google Expeditions Kit, which takes students on field trips across the world and time zones. With the help of applications like Mattel View or Google Cardboard, any smartphone can become a VR Device.
With sophisticated graphics, gamification is growing to be an indispensable part of the Instructional Design as it makes content more compelling, appealing, and thus improves learning.
Gamification allows Instructional Designers to make boring content more exciting and gives the subject more inspiration to complete a distinct module bringing in performance perks.
With the allowance of mobile phones and tablets, wearable devices have become normal in the classroom. Technology has the potential to transform two-dimensional learning into three-dimensional.
One of the most significant ways in which technology contributes to learning is the data it generates. Data, big or small, is vital for classifying avenues to make their learning programs more appealing and effective.
Enterprises leverage Big Data to know who needs training, ascertain the frequency of the training, evaluate how the students interact and produce an opportunity to request real-time feedback from these students. Big Data provides the insights required to deliver more reliable and more consistent content to learners.
With the evolution of cloud technology in education, the world is our classroom. The reciprocal relationship of mobile devices with cloud technology is placing the control of learning in the learner's hands. With cloud technology, documents, videos, and other learning resources can be housed in the cloud and accessed anywhere.