Adaptability means adjusting to varying situations successfully. It is something every organization in every industry tries to do. To ensure this, they require a software solution based on an adaptable platform, which provides them immense benefits.
Traditionally, software applications were a way to appropriate best business management practices and to improve business processes. Things changed when enterprises realized that being responsive to the needs of their customers, suppliers, employees, and market meant they required a solution that could adapt to changing conditions.
A software cycle does not begin with coding and end with launch. Instead, it has a continuous lifecycle that ends and starts whenever needed.
The software keeps changing, but as long as it works, it must be monitored and appropriately managed. A part of this is to adapt to the changes within the business. It is even more critical because technology keeps changing.
Any software needs maintenance for varied reasons, such as improving features, keeping it running seamlessly, or moving to the cloud. Software maintenance is more than just fixing bugs. It keeps the heart of your company up and running.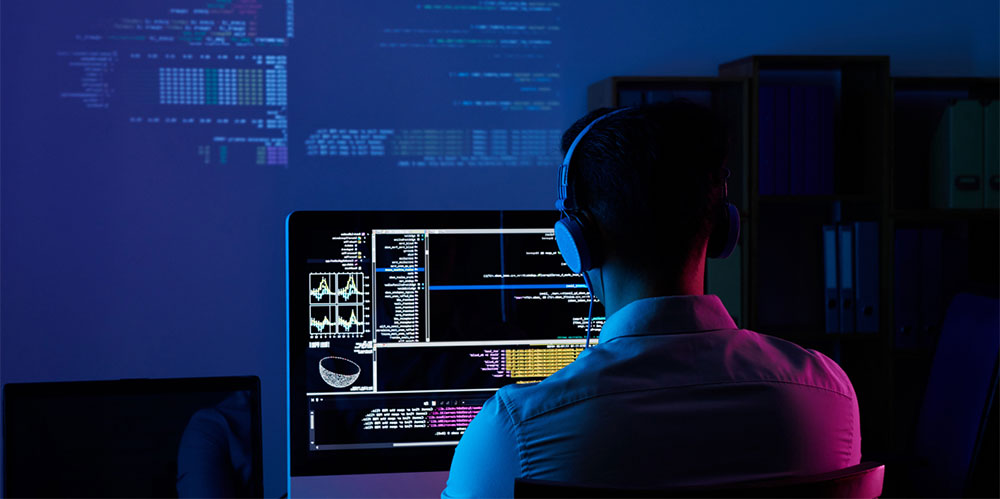 There are four kinds of software maintenance:
Adaptive
Corrective
Preventive
Perfective
Today, the sense to identify market disruption, swivel quickly, and turn disruption into a competitive edge is critical. Businesses that use rigid software, mainly when the entire company uses it, can soon grapple with reacting.
With such rapid change already happening today, software solutions and applications must adapt and pass that adaptability on to the companies that use it.
Here are four areas where adaptive software solutions can increase business performance:

Easy Implementation of Software
Software applications support a company's key business operations. Still, suppose it fails to reach its project goals. In that case, it can have a disastrous impact on the bottom line, the business leader's effectiveness, and any business strategy progress.
Days, when businesses had to suffer long implementation projects with rigid software suites that come with high project costs and business disruption are long gone.
Business leaders today want their new solutions deployed immediately to lessen costs and boost time to benefit. Manufacturers now realize how vital the implementation rate is in supporting their capacity to reduce costs and risk to the company.
ERP providers these days give more adaptive systems allowing clients to instantly tailor the software and be cost-effective when it's time to update.
Data Visibility in Real-time
Visibility into their business is vital, especially for companies that rely on outdated processes or have neglected the importance of rapid access to business data.
Business visibility is critical in improving business efficiency and achieving operational performance enhancements. Access to real-time data enables businesses to enhance decision accuracy based on the same set of information.
Enterprises that depended on manual efforts to access and transfer data, or where data stays across multiple technology systems, today, rely on real-time data visibility.
More adaptable and efficient information visibility strategies result in more timely and actionable information across the organization. With access to real-time data, enterprises and partners can deliver innovative products, manage critical manufacturing processes, and enable a positive customer experience.

Adaptive Solutions=Quick Adoption
Evolving business needs leads to evolving best practices that should be instantly adopted into processes to keep businesses aligned with their goals.
Increasing country regulations, rate change, rising customer mandates, demand for digital transformation, and other concerns force companies to evolve continually.
It makes it challenging to identify if your company's operational methods are suitable for maintaining your business and a competitive edge in the mobile marketplace.
Adaptive solutions help companies stay current with particular industry specifications, standards, mandated regulations, and industry-specific business terminology.

Extensible Software Solutions
Software solutions that are not adaptive can slow companies down. In response to disruption, extensible software analyzes the delivery of new functionality needed by a company and lowers future updates.
An extensible software solution can explain new features and include new functionality within the software solution. Extensible software enables companies to extend and create new applications rapidly. It helps them stay current and lessens gaps between business needs and standard software functionality.
The extensibility obtained with adaptive software solutions decreases software complexity, reduces code creation, and makes updates more manageable.
Conclusion
It is imperative to thoroughly assess how well your software capabilities adapt to business disruptions.
Predicting multiple concerns is tough due to the variety in client requirements and the swift advances in the enabling technologies.
Unpredicted changes frequently require many parts of the software system to be changed or redesigned. They are a costly affair.Therefore, it is imperative to direct adaptability into software applications to meet different future requirements. Adaptability is the foundation of successful software design.