Sometime back we conducted a mindfulness workshop for our employees and the topic of the workshop was 'Gratitude'. It dawned on us how much expressing gratitude will help only in personal lives but in professional and in businesses.
Gratitude indeed is filled with love, compassion, empathy towards employees, customers, partners, and other alliances will go a long way in establishing that personal connect with each other. A simple act of kindness towards them showing appreciation for the work done builds a long-lasting relationship forever.
"According to a research study by Glassdoor, 53% of employees say, they will continue working with a company, if they receive appreciation from their leadership team for all the hard work, they put in"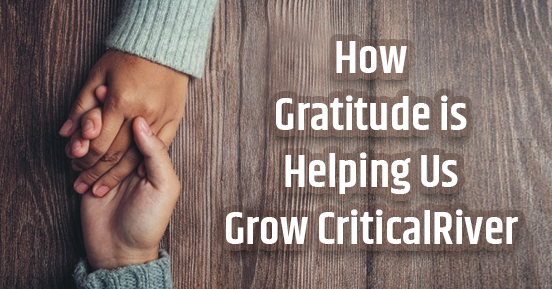 At the end of the day, it is the team that burns the midnight oil to execute and deliver the project successfully, and it is this team that slogs and makes the management of the company look good in front of the customers. A Thank you note with a small token of appreciations will do a world of good for the employees in terms of caring and giving.
The same logic applies to the customers also. The customer trusts us for our technological capabilities that we will provide them the solution which will help them grow. Expressing gratitude towards them will go a long way in building empathy and long-lasting business relationship.
Daniel H. Pink, best-selling author in his book –A Whole New Mind: Why Right-Brainers Will Rule the Future writes how a gratitude visit can generate positive momentum. When you thank someone, it often leads them to consider whom they might never have thanked. "So, they make their own pilgrimage, as eventually do the recipients of their thanks, resulting in a daisy chain of gratitude and contentment."
Dr. Robert Emmons, professor of psychology at University of California, Davis, characterizes gratitude as "the ultimate touchpoint of human existence … and the ultimate performance-enhancing substance."
At CriticalRiver we take gratitude very seriously. We are grateful for our employees who helped us build the company, our partners who always believed in us and our customers, for the trust and faith they put in us.
So, never underestimate the power of a simple, but powerful word – Thank you
Stay Safe, Stay Healthy