If your enterprise is developing, then it is time for you to think about modernizing your software. As a large multinational, you will require something that will manage your expanding consumer base.
When people use the word enterprise CRM, they usually point to a robust CRM software to satisfy large companies' demands with distinct needs. An enterprise CRM would be the ideal option for large corporations with varied functions and teams that rely on software competent of granting immediate access to all the required data.
Enterprise CRM organizes all the cross-functional methods that influence sales and service of customers. It promotes collaboration and data sharing among all employees that work directly with prospects and customers. Enterprise CRM unifies real-time customer data, enabling everyone in a customer-facing role to get insight into customer behaviors and know their demands properly.As the customer pool increases, the operational demands rise along with the customer needs. Your company is evolving into an enterprise and, therefore, it requires a proper system.
In terms of CRM, their principal aim is to tie everything in a single, centralized platform, thus creating an adequate infrastructure that all functions can easily rely on.An enterprise CRM is ideal for large companies with many departments and complicated business requirements. Executing an enterprise CRM system is an excellent approach for large corporations with marketing, sales, and service teams that demand instant access to customer and company data.
Enterprise CRM enables a higher degree of automation, such as logging customer communications or creating alerts when issues arise. With an enterprise CRM, information and coordination continue beyond organization walls, enabling third-party sales channel partners to leverage all the advantages the CRM offers.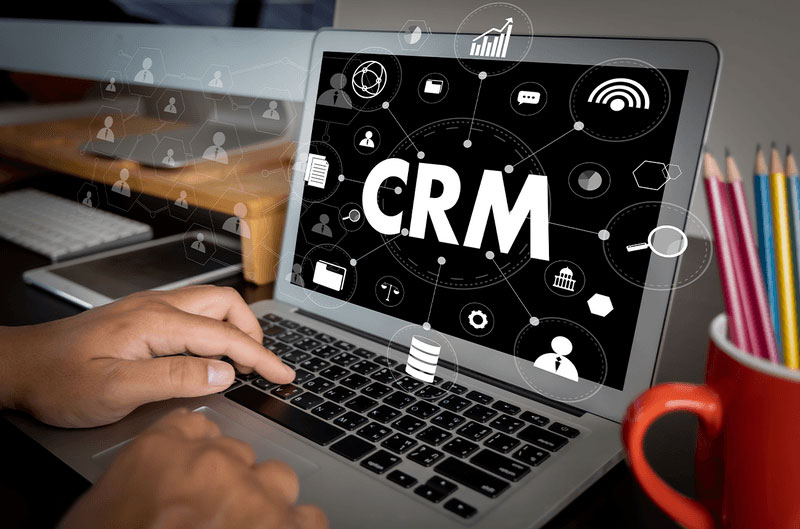 Features of CRM aiding Enterprise Automation

360-Degree Customer View
CRMs allow the merger of all customer data and communications into a unified ecosystem. Employees have a 360-degree view, which takes every client's choices and tastes into consideration to reach customers in a more personalized way. It helps improve customer satisfaction rates, encourage customer loyalty, and enhance the overall customer experience.

Powerful Collaboration
CRMs provide all the required communication tools for efficient collaboration between various functions. One can organize work, jobs, and conferences in a calendar within a CRM and connect them to contacts, opportunities, and documents.

Automation
CRMs provide a handy process designer that enables the development of processes of any complexity. Case management tools help maintain and automate unorganized processes. A strong BPM engine allows the operating of multiple processes concurrently. Also, it provides visual analytics tools that help identify bottlenecks and optimize methods.

Low-Code
Most CRMs have a robust low-code platform that empowers anyone to become a developer. It helps you build or transform current applications and processes more comfortable, quicker, and without significant technical abilities. It enables the easy alliance of different corporate applications into a unique digital ecosystem