Einstein Analytics at a glance is simply Artificial Intelligence (AI) powered Analytics ideally for CRM (considering Salesforce has developed this, they are obviously looking at CRM!). That's at a glance. But it's a bit of stretch calling it "simply AI powered analytics". It's so much more. It's a powerhouse tool that's created to transform your business decision making process. Let's check it out in detail shall we?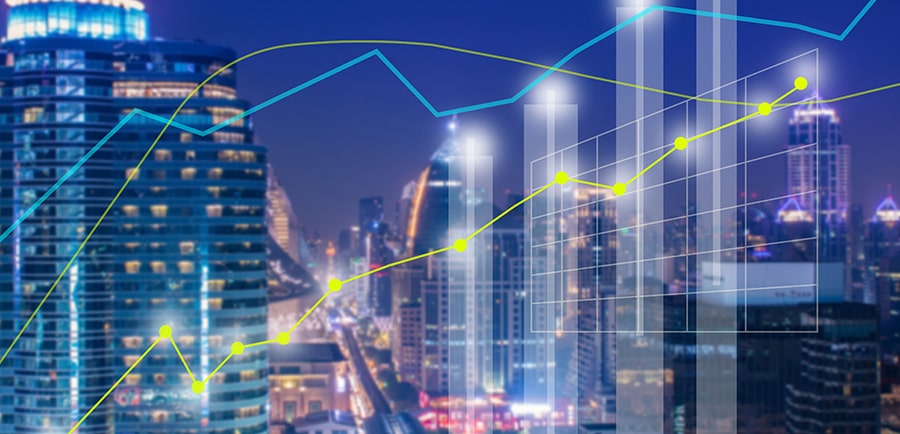 Start with how does AI makes it all better?
Personalized recommendations, intelligent search results and automated assistants
Helps in convergence of data, computing power and algorithms
Inline with consumer lives and is surfaced inherently through the UI experience
Try out this simple formula:
Lots of data + cloud computing + good data models = smarter applications.
CRM + AI = SUCCESS
The AI assistant would know who the customer is, their historical banking activity and the best way to answer their question based on past inquiries. Now, that customer can get their question answered faster all from their mobile device, without having to make a phone call or visit the bank's website. This means:
Customers get their questions answered quickly, in a self-service manner with fewer touchpoints
Support agents get more time back in their day, allowing them to provide 1:1 customer support for top tier accounts
Customers are happier and happy customers = higher revenue retention = more money for the bank
It's not just about support though, it's also about sales, marketing and every other function in CRM.
And this is where Salesforce Einstein comes to play.
Salesforce Einstein – AI for CRM – is embedded in the Salesforce applications that you and your users already use. That means you can bring AI to everyone. If you use, administer, or develop for any Salesforce product, yes.
Every Salesforce cloud is getting smarter. Powered by advanced machine learning, deep learning, predictive analytics, natural language processing and smart data discovery, every one of your company's customer processes, workflows and interactions will instantly become smarter and more predictive with Salesforce Einstein.
Here's how each cloud will empower Salesforce users.

Sales Cloud Einstein
Guide sales reps to the best leads and opportunities so they can focus on closing the right deals.

Service Cloud Einstein
Deliver proactive service by helping customers find their own answers and recommending the right content so service agents solve cases faster.

Marketing Cloud Einstein
Help marketers create more personalized marketing campaigns by predicting what customers are likely to do next and recommending content and products based on audience preferences and channel.

Community Cloud Einstein
Personalize community experiences by recommending content, experts and more for any customer question.

Analytics Cloud Einstein
Automate and prioritize the next insight you need to know.

Commerce Cloud Einstein
Personalize shopper experiences by recommending the right products and offers at the right time, to drive engagement, maximize conversions and increase order value.

Salesforce Platform Einstein
Embed intelligence everywhere and enable IT and app developers to build AI-powered apps for any use case.

Salesforce IoT Einstein
Automate and predict events and enable end users to act on their most important insights.
Until now, companies had to:
Bring together massive and diverse data sets, often requiring data science expertise to wrangle and prepare data the right way for AI
Build specific predictive models to extract value from these large data sets that are continuously learning
Invest heavily in infrastructure and DevOps support to maintain models and keep processes up and running
Bring results from the models to users within the context of their business, via complex integrations

Capture Data
AI projects have to have a data source with a lot of data – so much data we call it a data lake.
Salesforce is a veritable land o' lakes: we've got lots of data.
Salesforce Einstein uses this data to build models that provide customers with predictions, recommendations and automated processes.

Learn from Data
Consumer companies like Facebook or Amazon have one app that all their customers use, so they only need one data schema. Salesforce Einstein, on the other hand, generates hundreds of thousands of models by applying machine learning at the individual customer data level.
Your Salesforce org is unique. You've probably created custom objects, fields and workflows specific to your company's business. Salesforce Einstein is smart enough to handle your org's customizations – and the customizations of every other Salesforce org, because we are metadata driven.
Your users bring their expertise to frame business questions and Salesforce Einstein builds the best machine learning model to find answers. It's smart like that.

Connect with Customers
With the help of machine learning, including deep learning and natural language processing, your users can deliver better experiences to your company's customers.
Salesforce Einstein is built from these previously mentioned technologies. It's embedded in Salesforce features and it runs in the background, accessing new data inputs, building insights and predictions and displaying the most important discoveries to your users.
None of this learning is an add – on that requires developer work. It's a core part of the Salesforce product.
It's simple. It makes your life simple, but the achievements powered by this tool go beyond the ordinary, Raise up to become extraordinary and ahead of the game at all times.