Do you remember this quote, "Nobody goes there anymore, it's too crowded"? It's been over 60 years, but the quote still sends a chill down business owner's spine when they hear it.
Today's consumer-centric market has forced businesses to put customer experience under the lens. Companies are now examining the effect customer experience has on retention and loyalty.
It is easier to get prevailing client's purchases than to find new customers. Your present customers are your greatest treasure, and satisfying them should be every businesses' priority.
Putting your bucks into marketing to grow business is excellent, but the best source of profits is past clients! Concentrating on customer retention is a more viable and cost-effective marketing approach.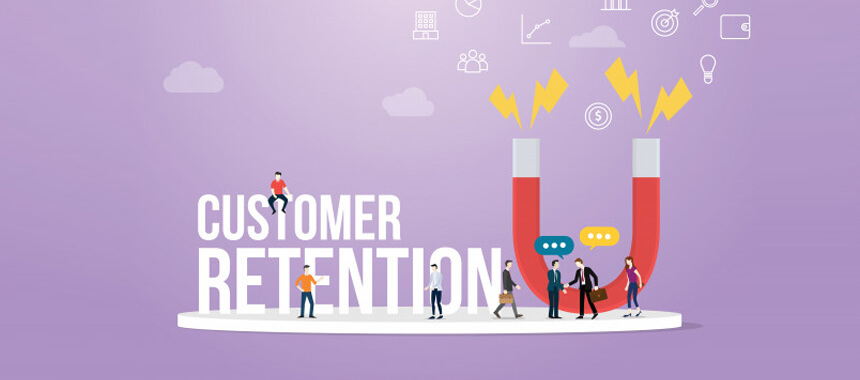 So how are customer experience and customer retention interlinked?
It refers to the capability of a business to keep specific customers for a sustained length of time. High customer retention is reflective of an organization's ability to provide rich customer experience to the customer.
The customers tend to return to buy and not defect to another product or business.
Customer retention enables businesses to extract more value from the existing customer base. They should ensure that the customers they worked so hard to acquire, stay with them, have excellent customer experience, and continue to value your products.
The biggest mistake that businesses often make is that they don't listen to their customers. Even if they are, they fail to leverage their feedback into actionable insights to enhance the customer's experience.
Here are a few ways to improve customer experience and increase customer retention:
Know your customer
Listen to your customer
Act on feedback
Follow-up
Reward loyalty
Every business, no matter its size, can profit from having a customer retention strategy. Competitors are always looking out to pry away your customers; having a brand image should be a part of your retention strategy.
Maintaining engagement in your business is an integral part of sustainability. The best way to do so is through customer retention. Returning clients is indispensable to every business. Understanding and choosing to surpass their expectations, keeping communications open, and valuing their business is a guaranteed way to grow your customer base.
Promoting the perfect customer experience that lasts a lifetime is the key, no matter the industry, and the journey of getting there well worth the effort.