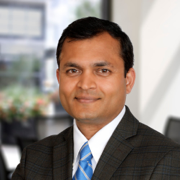 Chandra Gundlapalli
Senior Vice President, Digital Transformation
Celebrated for dedication to the business transformation leadership with MIT certification.
Excelled in his past role at a $2B Fortune 800, leading $350M Applications transformation business.
Contributions recognized by America's top executives & National Diversity Council Top 100.
Chandra is an official writer for Forbes on emerging technology and cultural transformations.
Chandra makes digital transformation look easy.If you'd like to pick his brains on how you can enhance the outcomes of your DX journey, connect with him at chandra.gundlapalli@criticalriver.com

Biplob Bora
Regional Business Head, MENA
Biplob is an SME par excellence for the manufacturing, energy, utilities, and financial services industries.
Excelled as a management consultant in performance improvement and operational strategy for Fortune 500 companies.
Focused on continuous improvement as a Certified Lean Six Sigma Black Belt professional.
Completed 16+ successful transformation projects with incredible outcomes.
He is associated with state and central incubation and startup societies as a mentor and advisor.
Biplob is your go-to person for all things digital. Reach out to him and discuss how you can achieve continuous improvement across your digital initiatives. Write to him at biplob.bora@criticalriver.com
Begin Your Digital Success Journey
Thank you for visiting the Digital MOAT