Competition on Course: CriticalRiver OPEN 2022
We were delighted to host the CriticalRiver OPEN—our exclusive, invitation-only annual golf tournament. The event saw key executives and cross-industry leaders coming together to build a community over golf, unwind, compete and win trophies. We received an overwhelming response with over 200 technology leaders from 100+ companies participating in this event.
Missed the event? Here are the quick highlights.
CriticalRiver OPEN
May 12, 2022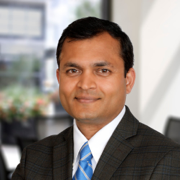 Chandra Gundlapalli
Senior Vice President, Digital Transformation
Celebrated for dedication to the business transformation leadership with MIT certification
Contributions recognized by America's top executives & National Diversity Council Top 100
Excelled in his past role at a $2B Fortune 800 company, leading its $350M applications transformation business
Is an official writer for Forbes on emerging technology and cultural transformations
Chandra makes digital transformation look easy. If you'd like to pick his brains on how you can enhance the outcomes of your DX journey, connect with him at chandra.gundlapalli@criticalriver.com
Begin Your Digital Success Journey
Thank you for visiting the Digital MOAT