Our Experience Speaks Volumes
Our experts digital marketing team with enormous experience in strategizing, building, and implementing robust digital marketing campaigns across all platforms that enables you drive more conversions.
We provide consulting, strategy and build roadmap aligned with your services and offerings to helps you disseminate quality information and create the brand identity
Our personalized strategy and consistent approach empowers you to reach customers on the go ensuring continued digital engagement
We engage with you continuously and consistently optimize the campaigns to increase the conversation rate
The next-gen digital marketing services is backed by robust analytics that tracks, analyses, and provides insightful information to make informed decisions
Our solutions enable you to create, build, and retain customers significantly boosting ROI
Social Media Marketing
CriticalRiver helps you paid and organic and paid social media marketing campaigns, increase write compelling, persuasive copy, design graphics, develop videos, to increase visibility, generate leads and build brand identity across all platforms such as Facebook, Twitter, LinkedIn, YouTube, and Instagram.
Email Marketing
We have deep expertise and experience in executing email marketing campaigns across multiple tools such as Mail Chimp and other tools. Our expert copywriters can write effective copywriting, leverage customized templates, and execute email campaigns. We provide all analytical data of the campaigns help you make informed decisions.
SEO/SEM
We help you with search engine optimization (SEO), and search engine marketing (SEM) including advice you on the complete website auditing, changes to the website implement on-page optimization & off-page optimization, build landing pages and execute paid campaigns leveraging Google AdWords to generate both organic and paid leads.
Campaign Marketing
Our experts with deep domain expertise will provide you with end-to-end digital marketing campaigns including, PPC, Email, affiliate marketing and social media marketing. We follow a step-by-step process, implemented globally accepted best practices and latest techniques to help you build your brand, generate leads.
Content Marketing
Keyword rich, compelling content on the website, landing pages, blogs, social media, SEO & SEM campaigns plays a crucial role in enabling end users to understand more about you, your services, and offerings, increase brand visibility, drive traffic. We offer complete, comprehensive suite of Content Marketing services.
Affiliate Marketing
Affiliate marketing is the process of selling goods and services of a company to earn commission on such sales. All major e-commerce platforms offer affiliate services. Our digital marketing services include complete affiliate marketing services including – writing copy, creating search engine optimized landing pages, driving traffic, and generating revenue.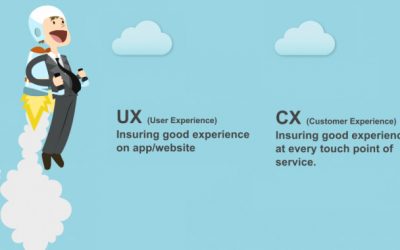 When we talk about the weather and the climate, we usually misinterpret one for the other. Similarly, you've probably heard UX and CX and how they're the key to your company's success. Yet, most people aren't clear about the difference between each concept.  There are...
read more
White Paper
Multi-Cloud Management – The future of Cloud
Thought Leadership
Digital Transformation – 2021 and Beyond
Let's Start
Something New
Would you like to speak to one of our tech advisors over the phone?
Please submit your details and we will be in touch shortly. You can also email us if you would prefer.
Email : contact@criticalriver.com