Our Experience Speaks Volumes
100%
Referenceable Customers
Our experts digital marketing team with enormous experience in strategizing, building, and implementing robust digital marketing campaigns across all platforms that enables you drive more conversions.
We provide consulting, strategy and build roadmap aligned with your services and offerings to helps you disseminate quality information and create the brand identity
Our personalized strategy and consistent approach empowers you to reach customers on the go ensuring continued digital engagement
We engage with you continuously and consistently optimize the campaigns to increase the conversation rate
The next-gen digital marketing services is backed by robust analytics that tracks, analyses, and provides insightful information to make informed decisions
Our solutions enable you to create, build, and retain customers significantly boosting ROI
Social Media Marketing
CriticalRiver helps you paid and organic and paid social media marketing campaigns, increase write compelling, persuasive copy, design graphics, develop videos, to increase visibility, generate leads and build brand identity across all platforms such as Facebook, Twitter, LinkedIn, YouTube, and Instagram.
Email Marketing
We have deep expertise and experience in executing email marketing campaigns across multiple tools such as Mail Chimp and other tools. Our expert copywriters can write effective copywriting, leverage customized templates, and execute email campaigns. We provide all analytical data of the campaigns help you make informed decisions.
SEO/SEM
We help you with search engine optimization (SEO), and search engine marketing (SEM) including advice you on the complete website auditing, changes to the website implement on-page optimization & off-page optimization, build landing pages and execute paid campaigns leveraging Google AdWords to generate both organic and paid leads.
Campaign Marketing
Our experts with deep domain expertise will provide you with end-to-end digital marketing campaigns including, PPC, Email, affiliate marketing and social media marketing. We follow a step-by-step process, implemented globally accepted best practices and latest techniques to help you build your brand, generate leads.
Content Marketing
Keyword rich, compelling content on the website, landing pages, blogs, social media, SEO & SEM campaigns plays a crucial role in enabling end users to understand more about you, your services, and offerings, increase brand visibility, drive traffic. We offer complete, comprehensive suite of Content Marketing services.
Affiliate Marketing
Affiliate marketing is the process of selling goods and services of a company to earn commission on such sales. All major e-commerce platforms offer affiliate services. Our digital marketing services include complete affiliate marketing services including – writing copy, creating search engine optimized landing pages, driving traffic, and generating revenue.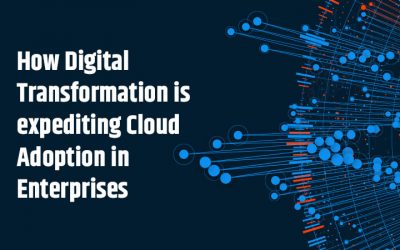 Introduction Disruption exists everywhere, and leaders want to make sure that they are progressing quickly enough. The COVID-19 pandemic has augmented the need to change their companies to be more agile and flexible. Indeed,...
read more
White Paper
Multi-Cloud Management – The future of Cloud
Thought Leadership
Digital Transformation – 2021 and Beyond
"I really appreciate the visibility and insight on initiatives from the CriticalRiver side. "We at Five9 are extremely pleased with Team CriticalRiver's performance and are excited to see the continued tremendous progress!"

Alex

Five9

"In conjunction with CriticalRiver, we took new experience designs developed by our marketing team and built an entirely new front-end for the Marketplace from scratch. CriticalRiver is a true partner with an expert, d...

Dinakar Makam

Director, Salesforce Engineering,
Guidewire Software

We call our relationship a partnership, and CriticalRiver has really embodied the meaning of that word. There is always a seeking for a win-win and for the best outcomes for all parties involved. Beyond that important a...

Salesforce Account Executive

Letswork is engaged with CriticalRiver for providing mobility application development, and managed services. CriticalRiver empowered us to streamline Processes and Reduce Costs for Improved Efficiency and Increased Produ...

Omar AlMheiri

Co-founder, Letswork

We're pleased with the Salesforce Community Cloud Phase I implementation and already in talks with CriticalRiver for the Phase II implementation in data management, document tracking system, and other areas of automation.

Iyob Araia

Vice President of Information
and Media Technology, LA Films

We want to thank the CriticalRiver delivery team for the fantastic work they have been doing on all Salesforce projects at Five9. They have become an essential part of our delivery model. They have become an important pa...

TJ

Salesforce Dev Team Lead,
Five9

"CriticalRiver has been able to navigate key challenges and help us in these turbulent times. The collaboration has been very successful, and we hope to continue this partnership."

Chandresh Chhatpar

CTO, UWorld
Let's Start Something New