Our Experience Speaks Volumes
100%
Referenceable Customers
We leverage Salesforce, Oracle, and other Digital Experience Platforms to build intuitive, compelling, and inspired digital experience and transform customer experience journey across all touchpoints.
Personalized and customer-centric digital experience for omnichannel presence
Creating and redefining digital experience to disseminate and build your brands
Optimize, improve, and enhance digital experience to create seamless interaction
Leverage the design thinking process to make the digital experience that much more user- friendliness
We help you buildgreater collaboration between your employees and customers
Significantly improve ROI and value with to increased conversions
Digital Experience Platforms (DXP)
We leverage DXP platform such as Salesforce Community Cloud and Sitecore to help customers with digitalization empowering them engage with end-users at multiple level touch points throughout the entire customer journey with a 360-degree view, improving digital experience.
User Interface (UI)
Our design specialists are creative and adept at wire-framing, prototyping, and creating visually appealing and user-friendly user interface that are engaging and compelling to improve and enhance the digital experience of your customers.
User Experience (UX)
Our design thinking trained user experience professionals come with deep experience designing rich user experience designs across multiple industries. Our designs are at the heart of Simplicity, clarity that are user-centric to enrich the digital experience of customers. We specialize in web, mobile, and Product, and SaaS based applications designs.
Digital Commerce Experience
We create persuasive, compelling, responsive, and personalized digital experience for B2C and B2B digital commerce platforms that are personalized and engaging leading to increased conversions. With a demonstrated track record enriching digital experience of our customers helping them accelerate time to market and grow.
Web Products Experience
We excel in CMS-based web products and web portal such as WordPress, Joomla, Drupal and have delivered numerous solutions across various industries. We help in creating theme-based and customized user interface, user experience designs that enhance the digital experience of the end-users culminating into leads and conversions.
Industry 4.0 Experience
We help the various industries in their automation process with intuitive, compelling front-end user interface and user experience for IoT, Cloud, AI applications and dashboards. Completely personalize, customized front end designs ensure a smooth and seamless digital experience for our customer employees and their end-users.
Success Stories
Discover How We Helped Our Customers with Rich Digital Experience Solutions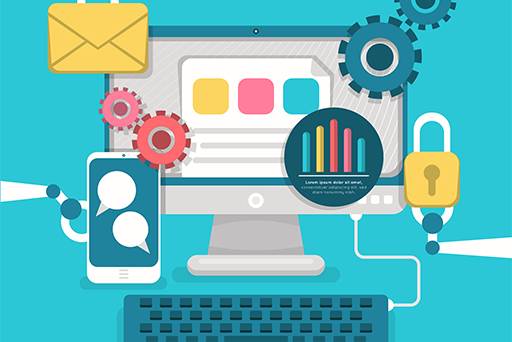 Industry:

Hi-tech

CriticalRiver helps Cypress Semiconductor significantly increases marketing influenced revenue and drastically shortens the sales cycle with Pardot, implemented in 6 weeks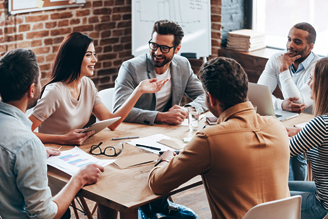 Industry:

Education

CriticalRiver improved applicant experience and streamlined application submission process using Salesforce Community Cloud that automated and streamlined students digital experience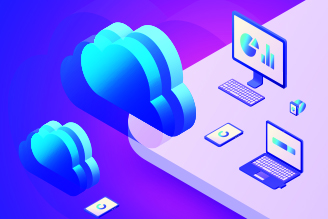 Industry:

Hi-tech

CriticalRiver helped a large Australia-based Hi-Tech Company with Cloud Transformation that Reduced Operational Cost by 45%, Enriching Customers' Digital Experience.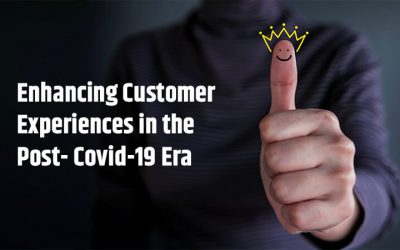 Social-distancing and contactless everything is the need of the hour; the coronavirus pandemic has brought new necessities for a new normal. During the pandemic and in a post-pandemic world, customers are looking for a safe way...
read more
White Paper
Multi-Cloud Management – The future of Cloud
Thought Leadership
Digital Transformation – 2021 and Beyond
"I really appreciate the visibility and insight on initiatives from the CriticalRiver side. "We at Five9 are extremely pleased with Team CriticalRiver's performance and are excited to see the continued tremendous progress!"

Alex

Five9

"In conjunction with CriticalRiver, we took new experience designs developed by our marketing team and built an entirely new front-end for the Marketplace from scratch. CriticalRiver is a true partner with an expert, d...

Dinakar Makam

Director, Salesforce Engineering,
Guidewire Software

We call our relationship a partnership, and CriticalRiver has really embodied the meaning of that word. There is always a seeking for a win-win and for the best outcomes for all parties involved. Beyond that important a...

Salesforce Account Executive

Letswork is engaged with CriticalRiver for providing mobility application development, and managed services. CriticalRiver empowered us to streamline Processes and Reduce Costs for Improved Efficiency and Increased Produ...

Omar AlMheiri

Co-founder, Letswork

We're pleased with the Salesforce Community Cloud Phase I implementation and already in talks with CriticalRiver for the Phase II implementation in data management, document tracking system, and other areas of automation.

Iyob Araia

Vice President of Information
and Media Technology, LA Films

We want to thank the CriticalRiver delivery team for the fantastic work they have been doing on all Salesforce projects at Five9. They have become an essential part of our delivery model. They have become an important pa...

TJ

Salesforce Dev Team Lead,
Five9

"CriticalRiver has been able to navigate key challenges and help us in these turbulent times. The collaboration has been very successful, and we hope to continue this partnership."

Chandresh Chhatpar

CTO, UWorld
Let's Start Something New