Our Experience Speaks Volumes
We offer wide spectrum of electrical engineering services such as project management, planning, engineering, and design services to electric utilities.
We offer complete, comprehensive, and turn-key electrical engineering services in the utilities industry.
Electrical Project Engineering, Estimating and Scheduling for New Installations and/or Modifications of Existing Systems
We put in place robust systems and procedures of global standards
We leverage state-of-art cutting edge technologies including specialized electrical engineering design software
Resources trained, nurtured, and certified in areas of software, electrical engineering
NESC and Utility compliance and verification
FCC compliance for tracking the dates
Follow the laid-out blueprint for poles issues
Build, test, track, analyze all post-implementation audits reports vetted by experts
As a part of our electrical engineering services, from inception to
completion, we plan the entire life cycle, which includes:
Understanding of the initial requirements
Field survey and analysis of region/location
Formulating the road-map plan such as:

Setting up a high-powered Analysts, Software Experts, Electrical Engineers
Identifying tools, software, technologies to be used and implemented
Build the design layout and take all stakeholders on-board

NERC compliance, facility ratings
Thorough quality assurance, safety testing process completion
Implementation and delivery of the project
Pole Load Analysis
Our Pole Load Analysis is three-phased:
Exhaustive pole load analysis
Formulate and deliver the right-fit project implementation recommendations and suggestions
Post construction/implementation audits submission to all stakeholders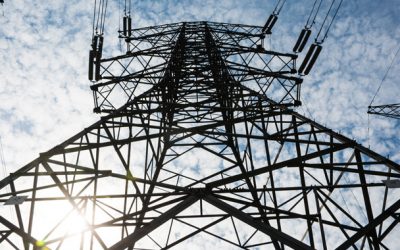 Introduction Utility poles must be designed and constructed with specific safety features in mind. The National Electrical Safety Code (NESC) reports the requirements for the secure installation and maintenance of aerial and buried power and telecommunication...
read more
UTILITY INDUSTRY – WHERE DISRUPTION IS THE NEW NORMAL
The utility sector is continually evolving, and there are still many significant
technologies and developments to return in. The surge in demand for utilities
has a direct bearing on social development. Advanced analytics plays a crucial
role in resolving the queries long faced by the utility industry in data management,
supported energy, and knowledge analytics.
DIGITAL TRANSFORMATION IN 2021 AND BEYOND
Digitally transformed businesses will value more than 60% of
global GDP by 2023. We are shifting to a post-digital era. Technology,
which originated as a competitive advantage, is now the new normal.
Organizations are looking for the next tech discoveries that will let them
produce more customized experiences and supersede.
Let's Start
Something New
Would you like to speak to one of our tech advisors over the phone?
Please submit your details and we will be in touch shortly. You can also email us if you would prefer.
Email : contact@criticalriver.com