LIVE
WEBINAR
The webinar held on July 15, 2021 was an amazing success attended by record number of participants.
Missed the live webinar? We've got you covered!
Salesforce and CriticalRiver Presented World-Renowned Distribution
and Manufacturing Industry Expert Dr. Barry Lawrence for a FREE LIVE Webinar
Topic: Evolution, and technology innovations drive Performance, Productivity,
Profitability for the Distribution and Manufacturing Industry
Please submit your request and we'll reach out to you with the complete webinar video.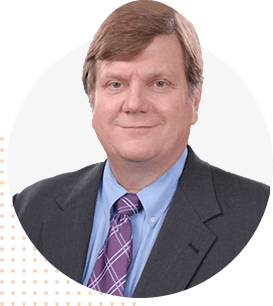 About Dr. Barry Lawrence
Dr. Barry Lawrence holds a Ph.D. in Information and Operations Management from Texas A&M University, an M.B.A. from Texas State University. He is a faculty member of the Industrial Distribution Program at Texas A&M University and Director of the Thomas and Joan Read Center for Distribution Research and Education and the Global Supply Chain Laboratory. Dr. Lawrence also holds the prestigious Leonard and Valerie Bruce Leadership Chair.
About Webinar
Dr. Barry Lawrence in his keynote presentation will explain:
How the information revolution of the 1990s, 2000s, and 2010s has led to a radical reworking of distributor and manufacturer channels.
How channels have changed, what new challenges have emerged, and how distributors and manufacturers are addressing them.
Even as technology is enabling the channel partners it continues to create disruptions.
How distributors and manufacturers can use technology to build more robust solutions.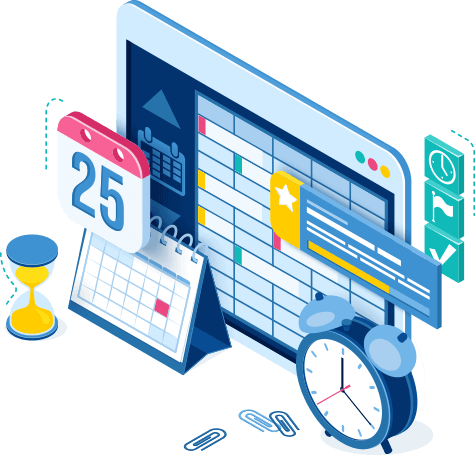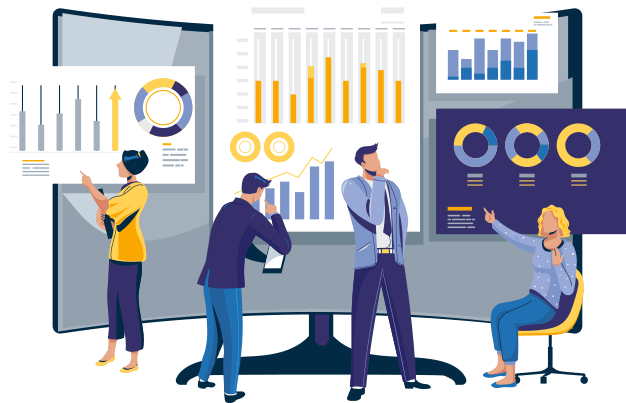 How will this presentation empower and impact your business?
Seamless process automation will improve operational efficiency, making you future-ready.
End-to-end automation of supply chain ecosystem making them – digital, robust, and resilient.
Drives digital collaboration between employees, suppliers, customers for a single source of truth.
AI-powered business intelligence (BI) helps you discover insights, predict outcomes to make informed decisions.
Integrated 360-degree view of all stakeholders with a real-time, transparent mobile experience.
Eliminates inefficiencies, minimizes costs, maximizes profitability
Distribution and Manufacturing industry Digitalization
The distribution and manufacturing industry are undergoing a paradigm shift with the adoption of Digital-first and Digital Transformation processes such as:
Digital Transformation transforms business, products, services, supply chain management, and inventory management.
Cloud Transformation minimizes costs, risks, complexities, and improves operational efficiency.
Increased collaboration of employees, partners to deliver superior customer service.
Better management of data across the enterprise with automation of B2B commerce, ERP, CRM, and warehousing.
The entire process of planning, scheduling, executing, and reporting with business intelligence-driven analytical data make informed decisions.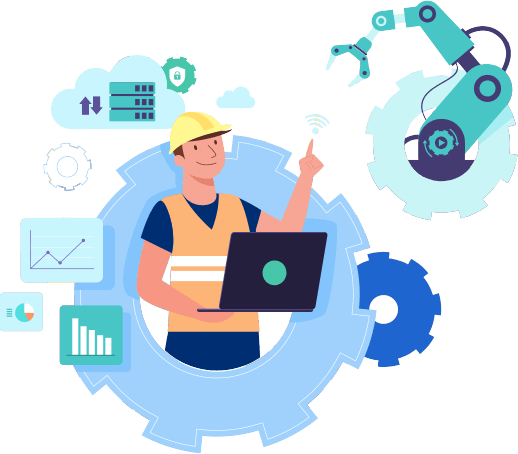 IT'S TIME TO MAKE YOUR ENTERPRISE FUTURE-READY
About CriticalRiver
CriticalRiver is a trusted technology consulting company with a demonstrated track record of successful technology implementations in areas such as Digital Transformation, Digital Experience Management, Digital Engagement, and Digital Engineering.
Let's Start Something New