Discover the insights from Fireside Chat with Five9


Michael Higgins
Enterprise Application Developer, Five9

Tanaji Deshmukh (TJ)
Salesforce Development Team Lead, Five9

Ajay Pandey
Senior Vice President Services, CriticalRiver

Naveen Jonnala
Senior Delivery Manager, CriticalRiver

How We Solved Five9's Complex Business Challenges
Increased operational efficiency in Billing and Invoicing Automation
CriticalRiver helps Five9 eliminate manually billing and invoicing, automates processes, reducing costs, increasing operational efficiency and ROI significantly.
Faster turnaround times for ticket closures
CriticalRiver empowers Five9 automate customers' ticket handling, creating a seamless digital experience for customers significantly improving customer satisfaction.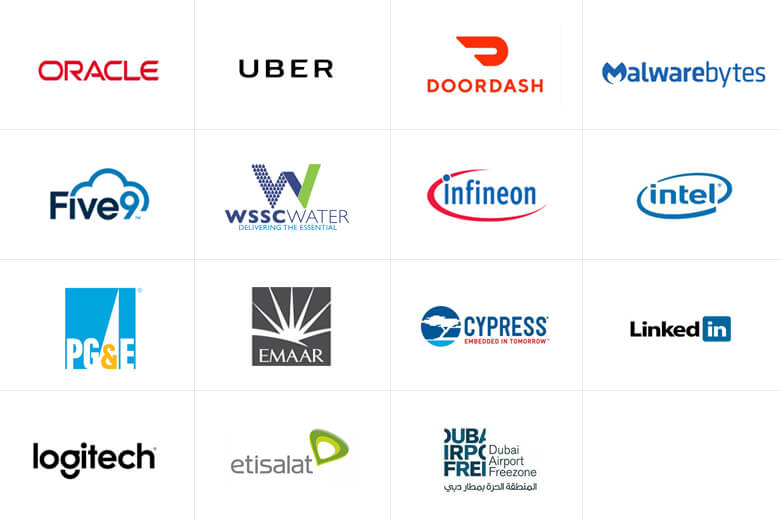 "I really appreciate the visibility and insight on initiatives from the CriticalRiver side. "We at Five9 are extremely pleased with Team CriticalRiver's performance and are excited to see the continued tremendous progress!"

Alex

Five9

"In conjunction with CriticalRiver, we took new experience designs developed by our marketing team and built an entirely new front-end for the Marketplace from scratch. CriticalRiver is a true partner with an expert, d...

Dinakar Makam

Director, Salesforce Engineering,
Guidewire Software

We call our relationship a partnership, and CriticalRiver has really embodied the meaning of that word. There is always a seeking for a win-win and for the best outcomes for all parties involved. Beyond that important a...

Salesforce Account Executive

Letswork is engaged with CriticalRiver for providing mobility application development, and managed services. CriticalRiver empowered us to streamline Processes and Reduce Costs for Improved Efficiency and Increased Produ...

Omar AlMheiri

Co-founder, Letswork

We're pleased with the Salesforce Community Cloud Phase I implementation and already in talks with CriticalRiver for the Phase II implementation in data management, document tracking system, and other areas of automation.

Iyob Araia

Vice President of Information
and Media Technology, LA Films

We want to thank the CriticalRiver delivery team for the fantastic work they have been doing on all Salesforce projects at Five9. They have become an essential part of our delivery model. They have become an important pa...

TJ

Salesforce Dev Team Lead,
Five9

"CriticalRiver has been able to navigate key challenges and help us in these turbulent times. The collaboration has been very successful, and we hope to continue this partnership."

Chandresh Chhatpar

CTO, UWorld
Who we are
CriticalRiver is a trusted digital technology consulting company with a demonstrated track record of successful technology implementations in Digital Transformation, Digital Experience Management, Digital Engagement, and Digital Engineering.
What we offer
We implement and offer digital technology services for CRM, ERP, Cloud Applications, Integration, Business Intelligence, Data Analytics, and Software Engineering Solutions by leveraging our skills and capabilities in cutting-edge technologies. We help enterprises simplify, automate, improve, and enhance operations and processes to scale and grow.