Digital Transformation. No longer a fad or a nice to have, but a business imperative. Global organizations invest heavily to revamp customer experience through intuitive websites and mobile apps, cloud migration, marketing automation, digital interactions, and more. They are also digitalizing the back- middle- and front offices to enhance the customer experience. And while business functions get innovative with digital technologies, the transformation of sales teams in a similar way lags.
While sales reps can use software tools provided by their company, they still lean on personal rapport, managing their interactions communicating with customers, providing relevant information, and clinching deals. Often, digital sales transformation strategies used by most organizations today include piecemeal initiatives such as marketing and lead-generation automation, improving CRM data quality, social selling, content management, and using account-based marketing software.
Even though technology is a crucial component of such processes, the changes required to transform sales for the digital age are a lot more comprehensive than what most organizations are currently handling.
Achieving real digital transformation in sales
True digital sales transformation (DST) invigorates existing and new growth strategies by going beyond essential yearly revisions in work zones, pay scale models, and technologies. It addresses five aspects of digital transformation:

Understanding buying behavior
The rapid evolution of digital technology has changed buyer behavior in the B2B sector. And in most cases, it is evident that conventional sales practices driven by personal meetings and industry conferences have failed to keep up with how your customers make purchases. Your sales reps must understand that before they finalize their buying decisions, the prospects conduct extensive research by reading analytical reports, browsing through online reviews, and talking to your competitors. In addition to their digital learning, they know their own concerns more comprehensively than the sales reps.
In such a scenario, all sale efforts must be underpinned by relevant predictive purchase data to know what your potential customers have already experienced and which products or solutions match better with their buyer persona. With their hectic schedules and limited time for interactions with sales reps, it makes sense to know exactly what message will bring back a positive response from them.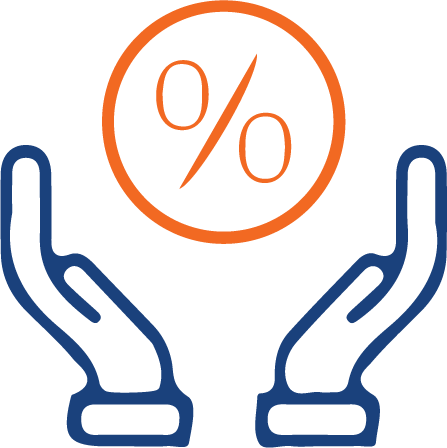 Changing sales resource allocation
Successful sales teams must include specialists who can convert qualified leads and build long-term relationships with customers. Today, an individual sales rep cannot manage the entire customer engagement lifecycle effectively. Each sales stage demands a high level of expertise and multiple resources from a team to coordinate and drive sales. This has led to more complex and specialized sales profiles that include Zonal Reps, Business Development Executives, Inside Sales Executives, Products Specialists, Account Managers, and Customer Success Managers.
Also, as customers' buying journeys start getting more digital, sales leaders who manage such personnel for multiple channels must respond quickly with a redefined combination of resources and skills.

Revising coverage, quota, and compensation
Once the resources are categorized for different specialties, they must work as a team to build, nurture and extend customer accounts. It is also essential to understand that the double counting and grouping of channels keeps increasing as customers expect omnichannel coverage and look for multiple specialists at every stage of the purchase lifecycle. Due to such demands, digital sales transformation needs significant revisions and planning in different areas such as:
What resources will be required to win and retain new customers?
To whom will the revenue credit be attributed based on territories, deals, and customer accounts?
Which activity metrics will be significant for different kinds of sales resources?
In what ways should the compensation incentives be managed?
While it may be hard to work on such issues, it is not as difficult as meeting high new sales targets under a legacy culture.

Automating sales processes
The majority of the technology platforms today are devised for specific categories of sales resources engaged in specialized tasks. And the challenge is that the number of these tools – such as automated call dialing, chatbots, CRM, and content management – is only increasing as organizations feel that their usage will enhance the productivity of the sales workforce.
However, the reality is the growth of digital sales tools and the variety of software vendors are cluttering sales reps' desktops and mobile devices. Such disconnected apps cannot help in driving sales unless they are deployed with a keen understanding of buyer behavior, sales resource allocation, and coverage-compensation planning, as mentioned above.

Embracing data-driven sales transformation
Eventually, digital sales transformation is about doing things smarter using sales intelligence and predictive analytics without compromising data. The core of DST is to have a data-driven sales team that can connect with your customers at the right time, deliver the right solution, and use the right channels.