Our Experience Speaks Volumes
100%
Referenceable Customers
Our digital engagement solutions span across multiple industries helping enterprises create brand awareness, engage, interact, and communicate with existing and prospective customers and maximize digital reach, and conversions.
We leverage right-fit digital engagement tools and technologies that are aligned with your enterprise goals and objectives
We help you build greater digital engagement solutions that are simple, easy, and seamless
Our time-tested digital engagement framework is customized and tailored to suit your present and future requirements
The digital engagement solution helps you disseminate quality information across all omni channels
We help you build greater collaboration between your employees and customers
Our solutions enable you to create, build, and retain customers significantly boosting ROI
Customer Engagement
Customer engagement at multiple touch points and enhancing their digital experience has become paramount. CriticalRiver builds robust, creative, and compelling applications, E-commerce platforms with compelling, intuitive user experience and user interface that will effectively increase customer digital engagements leading to more conversions
Employees Engagement
A highly interactive, collaborative internal employees engagement is crucial to improve, enhance efficiency. We help our customers with automation of processes leverages Salesforce and Oracle digital solutions. Digitalization process will enable your employees improve operational efficiency for improved productivity.
Marcom Engagement
Marketing and Communication is essential to increase the visibility of your company and to collaborate with the sales team to effectively disseminate quality information and build a brand identity. CriticalRiver enables enterprise with Salesforce Pardot Marketing Automation platform to increase sales funnel for more leads and conversions.
Brand Engagement
We help small, medium, and large enterprises with brand visibility, awareness and identity with a strategic paid and organic marketing campaigns that will enhance, improve brand visibility, and disseminate quality information driving growth. We offer end-to-end brand engagement services that will be engaging, persuasive ensuring you connect with your prospective customers.
Omni-Channel Engagement
It is extremely important to engage with external stakeholders and prospective customers to engage on multiple channels to increase visibility and brand identity. Our strategic Omni-Channel engagement model is formulated to help our customers with connect with customers at multiple touchpoints aligned with your strategic goals and business objectives.
Social Media Engagement
In a touchless, contactless world social media engagement usage has increased by leaps and bounds. A very well devised strategic social media plans and its execution has not been more important than today. CriticalRiver social media experts are adept at building a robust social media marketing plans and executing it to drive more leads and conversions.
Success Stories
Discover How We Helped Our Customers With Digital Engagement Solutions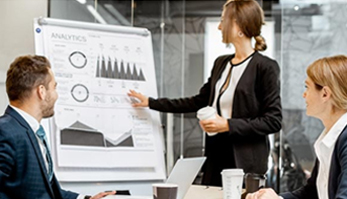 Industry:

Travel-services

CriticalRiver helps a large passport and visa processing company increase efficiency, user adoption with greater ROI by retiring legacy platform and implementing Salesforce Service Cloud Lightning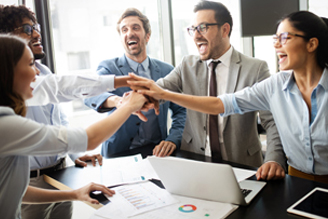 Industry:

Gaming-entertainment

CriticalRiver Implemented Salesforce Community Cloud, to enable employee communities for a large Gaming & Entertainment Company that Enhanced Productivity, Loyalty, Enriched Digital Engagement, Helping them Retain Best Talent and Beat Attrition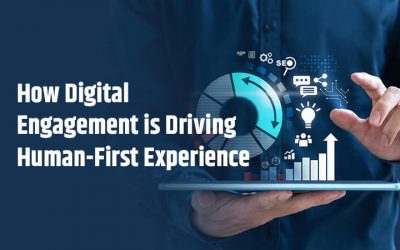 Today, engagement and loyalty are tightly connected. Many brands are fighting to have a holistic outlook across these attributes fundamental to customer behavior, leading to profitability. Today's consumers might be digital...
read more
White Paper
Multi-Cloud Management – The future of Cloud
Thought Leadership
Digital Transformation – 2021 and Beyond
"I really appreciate the visibility and insight on initiatives from the CriticalRiver side. "We at Five9 are extremely pleased with Team CriticalRiver's performance and are excited to see the continued tremendous progress!"

Alex

Five9

"In conjunction with CriticalRiver, we took new experience designs developed by our marketing team and built an entirely new front-end for the Marketplace from scratch. CriticalRiver is a true partner with an expert, d...

Dinakar Makam

Director, Salesforce Engineering,
Guidewire Software

We call our relationship a partnership, and CriticalRiver has really embodied the meaning of that word. There is always a seeking for a win-win and for the best outcomes for all parties involved. Beyond that important a...

Salesforce Account Executive

Letswork is engaged with CriticalRiver for providing mobility application development, and managed services. CriticalRiver empowered us to streamline Processes and Reduce Costs for Improved Efficiency and Increased Produ...

Omar AlMheiri

Co-founder, Letswork

We're pleased with the Salesforce Community Cloud Phase I implementation and already in talks with CriticalRiver for the Phase II implementation in data management, document tracking system, and other areas of automation.

Iyob Araia

Vice President of Information
and Media Technology, LA Films

We want to thank the CriticalRiver delivery team for the fantastic work they have been doing on all Salesforce projects at Five9. They have become an essential part of our delivery model. They have become an important pa...

TJ

Salesforce Dev Team Lead,
Five9

"CriticalRiver has been able to navigate key challenges and help us in these turbulent times. The collaboration has been very successful, and we hope to continue this partnership."

Chandresh Chhatpar

CTO, UWorld
Let's Start Something New