Reduced sales cycle
length by 70%

Improved marketing-qualified
pipeline by 80%

Enhanced prospect
engagement by 90%
The customer is a leading power systems company, using Vertical GaN™️ tech for innovative and efficient power conversion. Their power systems are meticulously engineered to provide our customers with the smallest, lightest, and most efficient solutions available. These advanced systems stem from our software-configurable platforms, constructed on the foundation of Vertical GaN™️ technology.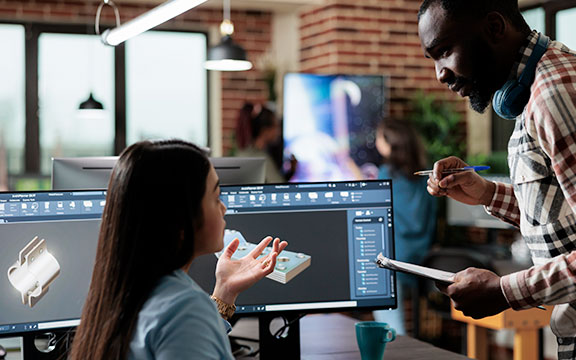 As an excellence-driven company, the company faced a critical need to establish a unified and reliable source of information for its marketing and sales functions during a period of rapid expansion. Streamlining systems and enhancing productivity became a strategic imperative for sustaining growth. The company recognized the significance of aligning their future Customer Relationship Management (CRM) platform seamlessly with their marketing initiatives to enable efficient communication with customers. Additionally, the customer sought to gain deeper insights into client behavior and needs to drive better-informed business decisions.
CriticalRiver outlined a detailed approach by first taking inputs on all requirements to address the client's needs effectively. After a thorough review, the team at CriticalRiver:
Implemented Salesforce CRM for building a robust sales and marketing ecosystem.
Utilized Pardot as an engagement system, creating a single sales, marketing, and engagement funnel.
Fostered relationships with leads and prospects through lead generation and nurturing.
Enabled better understanding of consumer behaviors through Pardot's tracking of touchpoints.
Established behavioral targeting and sales integration to sync data between CRM and Pardot.
Improved email communication and nurturing programs to prevent overlooking customers and prospects.
The customer has successfully harnessed the power of Salesforce CRM and Pardot, revolutionizing their sales and marketing processes. This strategic implementation has allowed them to understand the impact of their inbound marketing efforts on lead generation and overall revenue, providing a competitive advantage in the market. Some of the key benefits include:
Seamless integration of Salesforce CRM and Pardot
Enhanced sales and marketing flow through automation
Valuable insights into leads and contacts
Accurate attribution of prospect sources
Real-time tracking of leads through the sales cycle
Improved understanding of inbound marketing impact on revenue
Strengthened functionality and integration of sales and marketing teams
Unparalleled competitive advantage
Are you looking for a similar solution?